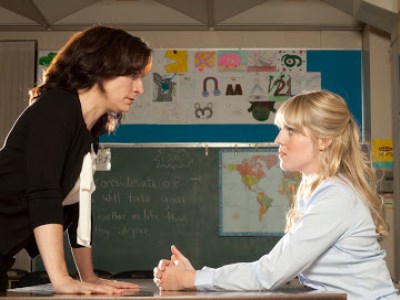 School leaders are victims of a 'bullying culture' within South Australia's Education Department, claims the state's top teachers union.
An article published in the latest edition of Australian Education Union (AEU) Journal by the union's Coordinator of Organisers, Andrew Gohl, detailed how this issue is making school leaders fearful of speaking positively about their union.
"A number of leaders emailed me saying they were fearful of commending the AEU for support they'd received, lest their line managers judge them negatively," wrote Gohl – who is also a former assistant school principal.
"It is clear that leaders are being bullied by line managers. Many contact us with stories of being told to get their staff to toe the line – or else."
Gohl said others were worried about having their leadership discredited "if staff merely question DECD rationale."
"DECD leaders without education backgrounds build paperwork empires to justify their existence," he said.
"The only way to implement their initiatives, devoid of educational rationale, is to bully and deny the opportunity to question and critique. A bullying culture is easily perpetuated."
However, the South Australian Education Department's chief executive, Rick Persse, told The Educator that the Department "emphatically rejects" the AEU's claim.
"Workplace bullying or harassment of any kind is not tolerated. We have strong policies and procedures in place to manage workplace issues," Persse said.
"Our focus is on supporting our workforce to work together constructively, and resolve issues when they arise to foster positive working relationships."
The latest allegations follow demands by teachers at Adelaide's Youth Education Centre that a senior official from the Department, who was accused of bullying, be banned from all of its campuses.
The AEU alleged that the Department official tried to impose staffing changes that the campuses did not have the power to implement.
The claims included "intimidatory" and "bullying" behaviour toward the principal "so that he will accept unworkable budgets that breach the Enterprise Agreement 2016", and "negative and inappropriate comments about other leaders at the school".