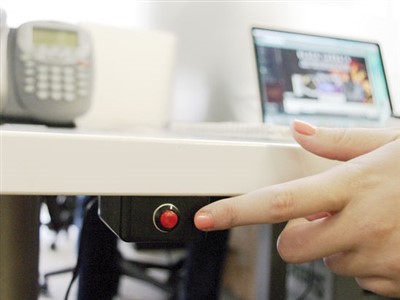 Principals in Western Australia are pushing for panic buttons to be installed in primary schools to combat violence from parents.
The panic buttons, which already exist in some schools, link to security services but not police stations, and it is this capability that the WA Primary Principals Association (WAPPA) principals are calling for as figures show nearly one in two WA principals are threatened with violence.
WAPPA president, Ian Anderson, told The West Australian that as the association's calls last year for mandatory jail terms for parents who attack principals continues to be ignored, panic buttons linked to police should be installed in all primary schools.
"If they're not going to do that, we'd look at second best – panic buttons in every school linked directly to police," Anderson said.
The association's former president, Stephen Breen, told The Educator that a "three-pronged" approach was needed to address what was the "societal problem" of violence against principals.

"At the moment, the responses to this issue are very piecemeal. It has to be a whole-of-government priority," he said.

"Secondly, there needs to be greater awareness campaigns around violence in our schools. The anti-smoking campaigns we ran in the 1990s were very successful, so there's no reason it can't work with something like this."

"Finally, there needs to be case-management of children who have suffered trauma as a result of the social ills we have."

Breen said he sees broad support for this type of approach to be rolled out across all states and territories.