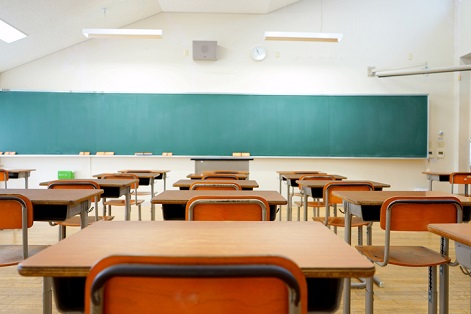 It is time to stop.
That is the call from NSW primary school principals this week following an incident in which a mother allegedly stabbed a teacher in a premediated attack at a Byron Bay public school on Tuesday morning.
Teacher Zane Vockler was allegedly stabbed in the face and arm with a pair of scissors brandished by mother Karina Sbraini, who appeared at Tweed Heads Local Court on Wednesday to face charges.
On Thursday, the NSW Primary Principals Association, which representing 1,800 government primary school principals and their schools in NSW, expressed its concerns regarding the escalation of threats and aggressive behaviour towards principals and staff in the state's schools.
"It is time to stop. Governments, employers and our school communities have a huge role in supporting the safe working environment for our principals and school staff," NSWPPA president, Phil Seymour said.
"As a professional Association, along with our Secondary counterparts [SPC], we have lobbied hard for support from our Department and continue to work with them to address our safety concerns."
"If issues arise, calm communication is important to gain an understanding of the issue and how it can be addressed. There are Departmental complaints procedures in place if required. There is no place for threats."
Seymour said the Byron Bay PS incident highlights the need for "stronger deterrents" to maintain a safe learning and working environment in all 1,800 schools.
"There needs to be zero tolerance for aggressive, threatening and violent behaviours from our community and we are calling on our Government to step up and legislate using fines and/or imprisonment for the rare times these incidents occur," he said.
The Association applauded the actions of the school principal and staff in managing the Byron Bay PS situation and prioritising the safety of students until authorities indicated it was safe.
"Our State Government needs to value its front-line staff and support a safer learning and working environment for students and staff," Seymour said.