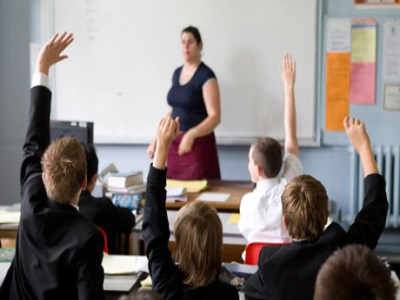 Susan Lenehan, chair of the
Principals Australia Institute
(PAI) board told
The Educator
that unless greater support is given to principals, educational standards of teachers and students are unlikely to improve.
Lenehan said this was because the pressure on schools to improve performance ultimately "falls on the shoulders" of principals.
"You can't just keep asking for more and providing less support. That is a truism in any profession," Lenehan told
The Educator
.
"Schools are being asked to do more and more, and in the end that falls on the shoulders of the principals. Unless we roll up our sleeves and say 'we've got to start at the top, we've got to start with the principals'."
Lenehan called the role of principals "one of the most challenging and important roles in our society", adding that reports of NAPLAN and teacher quality failed to give sufficient attention to the crucial role of principals in school performance.
"It's principals who set the culture, lead by example and ensure that the outcomes for students are greatly improved. This should be a call to action, because principals have one of the most important professionals in society," Lenehan said.
Providing recognition and support for principals are two fundamental goals of the PAI. Its principal certification program, which aims to improve the professional development and public recognition of principals, recently began its national roll-out.
The PAI also runs the annual John Laing Awards, which acknowledge principals in every state and territory who demonstrate outstanding leadership.
Lenehan said principals are essentially CEO's running a business but added that unlike most others, there was little separation of duties. She said this contributed to added pressure principals had to deal with.
"Principals are CEO's but they also have to have a high level of professional educational quality, because they are running businesses," Lenehan said.
"They've got to know everything about HR, finance, managing people and have to ensure that their school's educational practice is right up to the minute with the latest educational research."
"How many CEO's are asked to do all of that?"