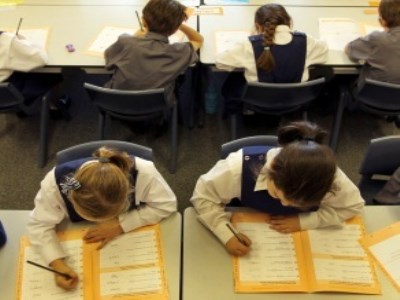 According to an unconfirmed proposal by the Victorian government, students' literacy and numeracy results would play a greater role in determining the level at which the state's schools are funded.
President of the
Australian Principals Federation
's (APF) Victorian branch,
Julie Podbury
, told
The Educator
that while the yet to be confirmed proposal had the capacity to "level the playing field" for disadvantaged students, it must not come at the expense of others.
"My concern is that any proposed funding redistribution must not be at the cost of schools in higher socioeconomic areas, or further disenfranchisement will occur," Podbury told
The Educator
.
"All Government schools in Victoria have struggled in recent years due to funding cuts, leaving Victoria as the lowest per-capita funded state in the nation."
A spokesman for Victoria's Education Minister, James Merlino, said the government was holding consultations and examining all options, including a proposal "outlining mechanisms to better target school funding to need".
"These mechanisms include measures of student attainment, such as NAPLAN, and measures of social disadvantage," the spokesman told
The Age
.
But how reasonable a measure is NAPLAN when it comes to how school funding should be allocated?
Podbury said the costs associated with the literacy and numeracy exams would be better spent going directly towards the disadvantaged schools themselves.
"It [NAPLAN] is probably a reasonable measure – however, the amount of money spent conducting the NAPLAN testing would better be spent on disadvantaged students in schools," Podbury said.
"It is a very expensive testing regime. Professor Bill Lucas from Winchester University, UK reminds us that there's a quote used in relation to performance measurement that says 'continuously weighing a pig doesn't make it fatter'.
"The supposed criticism is directed at those who think measurement is the be all and end all for performance improvement."
Podbury said State and Federal Government have an obligation to adequately fund all students and that principals cannot be expected to keep struggling with increasing workloads.
"All school leaders know that investing in education is an investment in the success and wealth of the country in the future," Podbury said.
"Principals already spend far too much time trying to raise funds to operate their schools and pay the most basic of costs for school operation. This should not be part of their role."