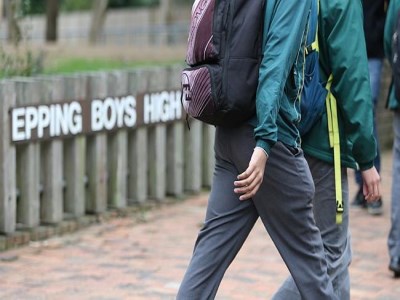 A hotline dedicated to receiving reports of extremist behaviour in the schoolyard has been unveiled by the NSW Government in a move to combat student radicalisation.
The move follows yesterday's announcement of a state-wide audit into public school prayer groups after allegations a Year 12 student at Epping Boys High was preaching radical beliefs to fellow students.
The school's students run their own voluntary religious sessions during lunch breaks, a practice also adopted by other Sydney schools. Last week, police said they were investigating reports of extremist behaviour in other schools but declined to say where or how many instances there had been.
A memo sent to all state principals yesterday urged them to report any instances of possible student radicalisation or extremism with police, who define extremism as "willingness to use violence or support the use of violence by others to promote a political, ideological or religious goal".
"The
Department of Education
and NSW Police Force have recently agreed to reinforce and strengthen their joint protocols around anti-social behaviour particularly as they relate to the area of extremist behaviours," the letter read.
"If schools become aware of extremist behaviours the agreed protocol between NSW Police Force and the NSW Department of Education is for the Principal to report their concerns immediately to the Safety and Security Directorate on the dedicated hotline
1300 363 778
."
Australian parents have also been urged to report any suspicious changes in behaviour or ideology in their children.
NSW Assistant Police Commissioner, Mark Murdoch, told reporters on Friday "the whole ball game" had changed in relation to home-grown terrorism.
"This is a highly dynamic environment we're working in – since 9/11 we have moved a long, long way down the road," Murdoch said.