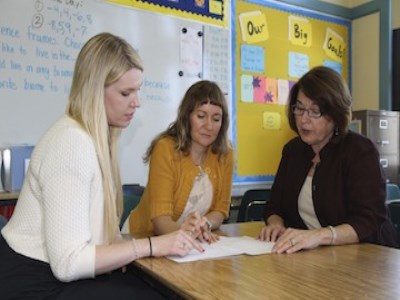 Victorian principals are being provided independent mediators to help them resolve parental disputes in their schools.
The new support program being trialled by the
Victorian Education Department
helps the state's principals resolve complaints that are "complex, serious and involve conflict".
The Educator spoke with
Julie Podbury
, president of the
Australian Principals Federation
's (APF) Victorian branch, to find out how the program is tracking so far.
Podbury said it remains to be seen whether or not the program will have a significant impact on the pressures being felt by principals, but added it was "a step in the right direction".
"The trial has now progressed to a point where it can be accessed by all schools in all regions. This is just one of a suite of tools and training being rolled out across the State to address this growing problem," Podbury said.
"Other components of this include the Department of Justice training in managing challenging behaviour, conflict and dispute resolution."
A Victorian Education Department spokesman told
The Herald Sun
that mediators would assist with communication, promote understanding and help parties create and agree upon outcomes that meet their needs and address their concerns.
He added they would not offer legal or expert advice or impose decisions on the parties.
Also on the table is a 'Schools Commissioner' who would be tasked with handling complaints.
However, with principals having been exposed to exhausting and time-consuming conflicts with parents for so long, why are these ideas only being considered now?
The jury is still out on this, said Podbury, adding a complaints resolution panel was more likely than a single commissioner.
"Rather than being a commissioner it is more likely to be an independent parent complaints resolution panel. This concept is in the embryonic stage and more information will be needed before a view can be formed," she said.
However, such a plan would not come without risks, Podbury warned.
"One of the greatest fears is that unless the mechanisms around this are tightly constructed, the thirty or so complaints that are deemed as likely to reach the so called panel, could blow out and even petty disputes will be escalated by one party or the other."