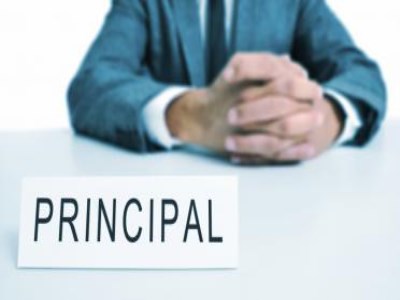 Six Victorian school principals from Frankston, Berwick, Colac and Geelong are heading to Canberra today to tell Malcolm Turnbull not to cut their school's funding.
A recent analysis by the Victorian Education Department warned that more than 70 of the state's schools would be $1m worse off over the next two years as a result of the reforms.
The Australian Education Union (AEU) Victorian branch says parents, teachers, principals and support staff have been "appalled" to find that Victorian schools will lose $630m under the Federal Government's new school funding plan.
Marking National Public Education Day today, the AEU will meet with parliamentarians in Canberra to address these concerns.
In a statement today, Meredith Peace, president of the AEU's Victoria branch, said principals are "distraught" about the cuts.
"Thousands of struggling students who need one-on-one support will not get the education they deserve," she said.
"Principals will have to explain to parents and students why the programs that are making such a difference for student learning will be axed."
Peace said the students who will suffer the most will be those with learning disabilities and who need additional literacy and numeracy assistance and speech pathology.
"Schools will end up more than $22bn worse off over the next ten years, and many Victorian public schools will not reach minimum resourcing standard under Malcolm Turnbull's scheme," she said.
"These cuts will have the greatest impact on the most disadvantaged schools. The needs-based funding that is already being delivered is making a huge difference for the most vulnerable students in our schools."
However, Federal Education Minister, Simon Birmingham, said the Coalition's proposed funding plan would deliver a funding boost to the state's disadvantaged schools.
"In the next few years, if we let Labor's version of schools funding continue, more than 250 schools would be over-funded by an annual average of more than a million dollars each," Birmingham said.
"Under these deals, a disadvantaged student in Victoria can receive up to $1,100 less taxpayer money than a student in the exact same circumstances in another state," he said.
Birmingham said that under the Coalition's proposed funding plan, Victoria's schools will get an additional $4.58bn.
"Our plan delivers long-term funding certainty for all schools and sectors," he said.