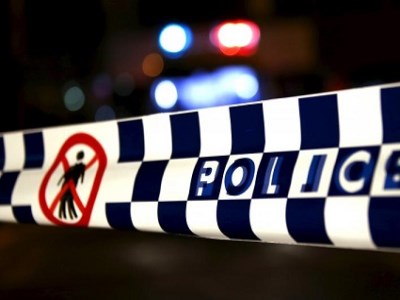 One state's principals say that a "three-pronged" attack is needed against the "epidemic" of student-on-teacher violence in Australian schools.
In the latest incident, a school was placed into lockdown and a student suspended after assaulting a female teacher on Wednesday.
The incident took place at a primary school in Leeming, Western Australia, prompting staff to order students to remain indoors while they attended to the situation.
A spokeswoman for the state's Education Department said students were ordered to stay indoors while staff dealt with the incident.
"A staff member was assaulted by a student yesterday and was subsequently seen by a general practitioner. Students were kept in their classrooms for their safety for about 20 minutes," she said.
"These incidents are taken very seriously and it's very distressing when our staff are put in a position to have to defend themselves."
The boy who assaulted the teacher has since been suspended.
Three-pronged approach needed for 'societal problem'
WA Primary Principals Association
(WAPPA) president,
Stephen Breen
, told
The Educator
that such incidents were no longer rare and becoming more common.
He said that a "three-pronged" approach was needed to address what was "a societal problem".
"At the moment, the responses to this issue are very piecemeal. It has to be a whole-of-government priority," he said.
"Secondly, there needs to be greater awareness campaigns around violence in our schools. The anti-smoking campaigns we ran in the 1990s were very successful, so there's no reason it can't work with something like this."
"Finally, there needs to be case-management of children who have suffered trauma as a result of the social ills we have.
Breen said he sees broad support for this type of approach to be rolled out across all states and territories.
"I've seen support for such measures at the
Australian Primary Principals Association
[APPA] meetings, which represent over 7,000 schools," he said.
"However, this problem is getting worse every year, so unless something drastic is done soon, this will have a lasting impact on our society."
Breen said it was important thing to note is that other countries do not experience the level of violence in their schools that Australia does.
We need to look at why Australia is different. Other countries tend to be more proactive about this issue. Australia is micro-managed in the areas we don't need to be micro-managed in," he said.
"Our leadership is quite poor in this area. We need schools to get on with their issues and let society address this one."
Incidents on the rise in other states
In other states, the issue has caused contention among education leaders.
Last week, Queensland's shadow Education Minister, Tracy Davis, said figures showing an increase in teacher assaults were cause for concern, adding that "any assault on hardworking teachers was one too many".
"How can we encourage more bright Queenslanders to become teachers when they can't ensure their safety in the classroom?" she said in a statement.
Queensland's Education Minister, Kate Jones, defended the government's drive to improve education in the state, saying it had been working to address the issue, launching the 'respect our staff, respect our schools' campaign.
While assaults against the state's teachers have been cause for concern, Queensland's principals are the nation's least bullied and threatened, according to the 2015 Australian Principal Occupational Health, Safety & Well-being Survey
Report
, released in December.
Only South Australian principals experienced less physical violence.
However, in May, it was reported that incidents of violence against South Australian teachers doubled from 231 in 2012 to 469 in 2014, spiking to 549 last year. This has prompted the state's teachers to call for extra support staff to keep them safe.
Principals dealing with same issue
And it's not just teachers facing an increase in assaults. Violence against principals has been
on the rise in several states
, with calls for a
zero-tolerance
approach to be adopted.
In June, Breen told
The Educator
that the calls are now receiving support from other state principals, as well as the WA Police Commissioner, Karl O'Callaghan.
"All of the people I've spoken to, including the WA Education Minister, acknowledged that we have some serious issues here," he said.
"The Minister said that he has taken our request about our concerns and what we want done to the Justice Minister. We acknowledge that mandatory sentencing is a drastic measure, but the fact is that we cannot go on like this."