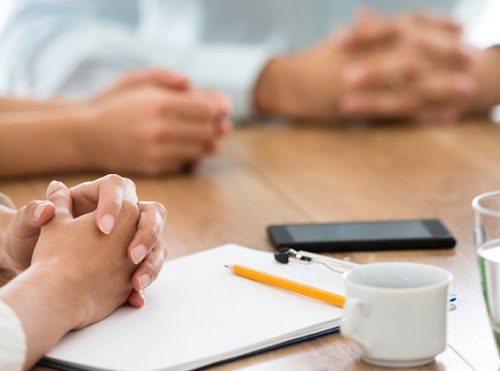 A stoush between the South Australian Government and the state's education union over teachers' and principals' pay is threatening to intensify with neither side showing any signs of budging.
Last week, South Australia experienced its second major teachers' strike in two months after the state's education union and government failed to agree on a pay rise for teachers and principals.
The state government's offer would provide teachers a 2.35% per annum pay rise - and principals and preschool directors a 3.35% per annum pay rise – to May 2022, higher than the current rate of inflation of 1.4%.
However, the Australian Education Union's (AEU) SA branch says this is insufficient and has demanded more money for the state's teaching workforce.
SA Treasurer, Rob Lucas said, despite negotiations being held in good faith for more than 15 months, the AEU had shown "no sign of wanting to reach sensible agreement" on the "generous" offer.
"A very generous offer has been made that provides teachers a 2.35% per annum pay rise - and principals and preschool directors a 3.35% per annum pay rise - to May 2022, much higher than the current rate of inflation of 1.4%," Lucas said.
"In addition, the offer includes $42m over four years in additional support for schools identified as having high levels of complexity, $13m to create new positions for highly-accomplished and lead teachers, while $4.3m to attract and retain teachers in country schools."
The SA Government has now ceased negotiations with the union and referred the enterprise bargaining impasse with the AEU to the SA Employment Tribunal – a move that surprised the union.
AEU SA president, Howard Spreadbury, said the union have "committed to continued weekly negotiations, working closely in good faith with the government negotiators".
"We have been working hard with the government negotiators and doing all we could so that an improved Offer could be provided to members as soon as possible," Spreadbury said.
Peter Mader, president of the SA Secondary Principals' Association (SASPA), said the government's referral of the issue to the tribunal carries "potential risks".
"If the matter is conciliated expediently, principals will celebrate the lifting of workplace bans, the cessation of rolling stoppages and the signing of a new Award," Mader told The Educator.
"However, if this becomes a long and protracted process, principals fear that the new Award will need to be arbitrated."
Mader said the last time this occurred was 2009, adding that school leaders are still complaining about the negative impacts on their work from the 2010 Arbitrated Education Award.
The SA Government has said that while it will not budge on teachers' and principals' pay, it is willing to negotiate on conditions including classroom support funding.
In a statement provided to The Educator, SA Education Minister John Gardner sait the Government has been negotiating in good faith with the AEU throughout the enterprise bargaining process and will continue to do so at every opportunity.
"We have made it clear that South Australian taxpayers simply cannot afford to fund all the union leadership's claims, but we have always been willing to negotiate," Minister Gardner said.
"It is disappointing that the union leadership has continued to prioritise industrial action over students and families. This type of industrial action does not help our students and does not advance the enterprise bargaining process."
Minister Gardner thanked the "vast majority of educators who have chosen to put students first and reject the union's industrial action."
"Our teachers do great work and have been offered a generous pay rise. This is an exceptionally fair and reasonable offer and I encourage the union leadership to accept it," he said.