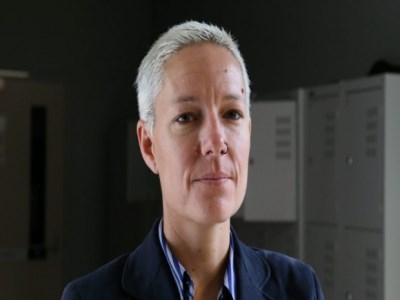 Domestic Violence CEO, Moo Baulch, told
The Educator
that other states must follow the example of NSW and introduce mandatory domestic violence prevention classes in their schools, pointing to the key role principals can play in raising awareness of the issue in their schools and communities.
"We've all got a role to play in this conversation, and that of course includes teachers, school counsellors and parents. However, principals tend to be the ones that drive those really strong messages within their school communities," Baulch told
The Educator
.
"We've been seeing more and more principals coming on board who want to connect with the issue and understand how they can support their teachers and staff."
Baulch said principals are beginning to understand they have strong influence in terms of changing the cultures within schools that are accepting of violence and bullying.
Last month, the NSW Government announced it would introduce mandatory domestic violence prevention classes in the state's classrooms as of Term 1, 2016, a move that domestic violence campaigners say should be followed by all other state and territory leaders.
However, the Federal Government has rejected the idea, insisting the existing Respectful Relationships programs are sufficient. Advocates of a national roll-out have warned that the classes fall short of what is required to help children identify when domestic violence is happening in their homes.
In the ACT, the Minister of Education announced a budget initiative to provide $2,500 per government school over two years to promote social and emotional learning approaches as a domestic violence primary prevention strategy.
From April 2015 to December 2015 the Trauma Understanding and Sensitive Teaching pilot project is running in a number of schools to raise awareness of the impact of domestic violence while outlining how to respond to students who have experienced trauma.
A spokesman from the ACT
Department of Education
and Training told
The Educator
that the state's principals are best placed to decide which social and emotional learning strategies best meet the needs of their school community in consultation with staff, students, parents and carers.
However, Baulch said that schools must go that one extra step and raise awareness around domestic violence itself and how young people can identify it in their homes – something her organisation has been strongly advocating.
"We're going that extra step and naming domestic violence and talking about what that looks like in relationships – whether that is for young people in their relationships or whether they're one of the one million Australian children who are growing up in domestic households where domestic violence is occurring," Baulch said.
However, Baulch said it was encouraging that people are now able to better identify domestic violence and think about how it impacts on others, adding that children are now joining the conversation.
"Young people have very strong voices and opinions on this," Baulch said.
"We're now seeing a generation that's coming through who really want to talk about domestic violence and understand the impacts on them but also take that extra step and say 'no' to domestic violence."
Baulch said she was also happy to be working with Our Watch, a national body with a 20 year campaign strategy that aims to prevent violence against women and their children.
"Our Watch is doing an incredible amount of work in terms of looking at what works in schools, supporting teachers and students," Baulch said, adding teachers and school counsellors have an important role to play in the conversation.
"If we're starting to think about how we can deal with discrimination and homophobia in schools, as well as how kids can be respectful towards one another and good bystanders, then domestic and family violence is definitely a part of that conversation."