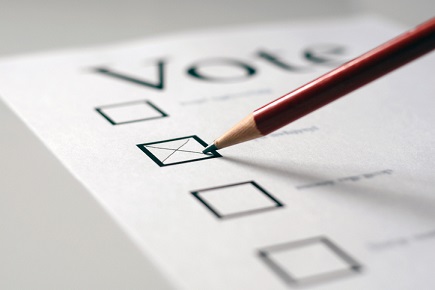 On Saturday night, Prime Minister Scott Morrison was re-elected to the nation's highest office in an election that many polls said Labor would win.
With more than 80% of the total vote counted, the Coalition is expected to secure a total of 77 seats (76 are needed to win), including Bass, Chisholm, Boothby and Wentworth. The latest polling shows Labor with 65 seats.
The Association of Heads of Independent Schools of Australia (AHISA) congratulated the Coalition on retaining government.
AHISA CEO, Beth Blackwood, said that prior to the election the Government had negotiated successfully with state and territory governments and the non-government sector to establish long-term federal recurrent funding arrangements for schools and had agreed a national road map for school education policy under the National School Reform Agreement.
"The Coalition enters its third term of government having ensured a large degree of stability and certainty around national schooling issues," Blackwood said.
"Schools with a religious affiliation – which account for around a third of total student enrolments in Australia – have the added assurance under a Morrison government that religious freedoms will be valued and respected."
However, Blackwood said that while the Government had already achieved a great deal in the school education sector, it could not afford to be complacent.
"Education is now a fast evolving sector as it responds to rapid social and technological change,' said Ms Blackwood. 'It deserves continued policy support from government to help accelerate that evolution," she said.
Following the result, the NSW Secondary Principals' Council (NSWSPC) called on Prime Minister Scott Morrison to revisit the issue of education funding.
NSWSPC president, Chris Presland, said sector blind funding was crucial to the educational success of all students.
"Public schools play a crucial role in educating and providing opportunities for our children and we call on the government to commit to fair funding for public schools," Presland said.
"We need to move beyond seeing education funding as some sort of political point scoring device and understand that a better funded education system leads to a stronger economy and a better society for many years into the future. It needs to be seen as an investment not a cost."
Presland said it was also crucial to address the need for transparent education funding.
"We need a fair funding model that works for all students across Australia," he said.
"Education is key to ensuring Australia's long-term social prosperity and as a result we need a rational, fair and evidence based approach to education funding which enables all Australian children to reach their full potential."
Presland said that for public schools, a sector blind funding model has "the potential to change lives and transform the educational outcomes of our students".
"It would allow teachers and school leaders to provide the resources needed to better meet the individual learning needs of students and represents the kind of investment we need to see to fund schools into the future," he said.
"To govern on behalf of Australians is an enormous privilege and the newly elected government must address the inequities in our education system and what's needed to create a fair go for all students."
Presland said that while Prime Minister Morrison talks about a fair go, this is what is missing in current education funding.
"It's not simply a case of more funding, it's about fair funding to prevent inequality becoming further entrenched and to stop public school students missing out," he said.
"Public schools educate the majority of Australian children and we need a government prepared to invest in public schools, not one that cuts funding".
Matthew Johnson, national president of the Australian Special Education Principals' Association (ASEPA), which has consistently lobbied to ensure funding equity for schools supporting students with disability and complex needs.
According to Johnson, public schools and settings do the heavy lifting when it comes to meeting and supporting students with disabilities and complex needs.
"ASEPA have evidence that specialist schools are underfunded through some state funding formulas," he told The Educator.
"We will work collaboratively with the Coalition Government to ensure that this does not happen through Federal Funding announcements."
Johnson said ASEPA will work to ensure that a percentage of the funding provided to states and territories is targeted to supporting Specialist schools and their students with complex needs to ensure that they have the same right and access to quality education as all other students.
"Ensuring that the schooling needs of students with disabilities are built in to policy is at the heart of what ASEPA will continue to work collaboratively with the Government to achieve," he said.
Australian Secondary Principals Association president, Andrew Pierpoint, said the Association has a strong commitment to working productively with the re-elected Coalition government.
"For us, this means the government's recognition of the pre-eminence of the principalship as an enabler for intentional collaboration with principals to craft, codesign, inform and develop key educational strategies," Pierpoint told The Educator.
"As the education sector undergoes rapid social change, policy development is needed in the key areas of equity and excellence. ASPA looks forward to a positive future in working with the Federal Government in enhancing leadership and learning outcomes in our schools."
Australian Catholic Primary Principals (ACPP) president, Brad Gaynor, pointed to "speculation and discussion" around fair and equitable funding for students in non-government schools.
"We now hope for stability and consistent action to allow teachers and principals to be fully and properly supported to educate Australia's future," he said.
"ACPPA acknowledges and thanks those Ministers who have supported Catholic Education over many years and want to continue to build strong relationships with both current and new Ministers."
'Very little will change'
Dr David Roy from the University of Newcastle who works closely with governments and disability advocacy groups said it is unlikely that much change to education will be seen now that the Coalition has retained government.
"The Coalition were very quiet on policy announcements on education. I don't see them wanting to change anything they already put into place," he said.
"Teachers and schools will strive as hard as they can to meet the need of students, but I think it will be a tougher struggle."
Roy said he has been "greatly disappointed" by funding cuts to the research element in higher education.
"That impacts immensely on what happens within the K-12 setting. Under the Coalition, they don't recognise the economic benefits of strong education and research to the same degree as Labor. I expect that our education results and attainment will go backwards under the current set-up."