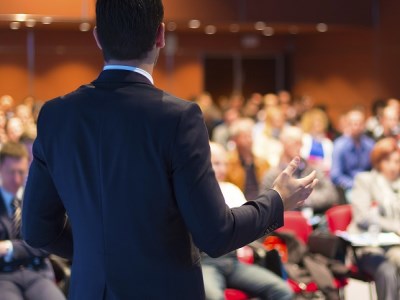 Five NSW principals have been recognised for their significant contributions to teaching and learning in their state.
The school leaders from NSW were officially recognised for their dedication and commitment to education and professional development in the annual
Principals Australia Institute
(PAI), John Laing Awards 2016.
Established in 2004, the Awards honour John Laing, a former Tasmanian school principal who was the motivating force behind the innovative initiative in the early 1990s to bring principals together for national professional learning projects and programs to support their role as school leaders.
Paul Geyer, PAI's CEO, told
The Educator
that the Awards acknowledge principals in every state and territory who demonstrate outstanding leadership in providing professional learning in schools.
"They celebrate the contribution principals make to support the professional learning and development of teachers and other school leaders," he said.
"It is important to recognise and celebrate the role principals play in providing leadership and development in their schools and the wider community. Great schools have great leaders who inspire both their staff and their students every day."
Geyer said principals do not always receive the recognition they deserve in the wider community, but they are leaders running complex organisations with multiple stakeholders, which include students, parents, school boards, departments and government.
"We as a society need to give them the kudos and credit they deserve in the great work they do. Business leaders are respected and looked up to in society; school leaders should receive the same acknowledgement because they are helping to shape the future citizens of our society," he said.
NSW Secondary Principals Council
(NSWSPC) president,
Chris Presland
, told
The Educator
that the awards highlighted the importance of cross-sector unity and school leaders excelling in an area that is crucial to all schools – professional development.
"What is really interesting about this award is that even through all of the controversy around school funding, when it comes to professional learning, principals are all on the same page regardless of their sector," he said.
"Another important thing to note is that there is no politics involved with this award."
Presland added that principals value this award because it reinforced the importance of professional learning as not just central to their profession but "a commonality that all principals share regardless of their school sector or political background."
The winners of the Award are listed below:
Eric Littler – Principal, St Joseph's College Banora Point had had a long career as a principal, leading both his own and his staff's professional development. Eric was nominated by the Association of Catholic School Principals of NSW.
Jackie Malecki- Principal, Rooty Hill Public School, has been instrumental in principal leadership roles contributing to the mentoring of other school leaders. She was nominated by the NSW Primary Principals Association.
Geoff Hastings – Principal, Denison College, Bathurst has made a substantial impact on public education through his tireless commitment to achieving the best outcomes possible for students, teachers and his colleague principals. Geoff was nominated by the NSW Secondary Principals Council.
Graeme Feeney – Head of Primary and Deputy Principal, Scone Grammar School has been a strong advocate for building awareness of student/staff social issues, and for the provision of PD support for leaders, teachers and students around these areas. He was nominated by Independent Primary School Heads Australia NSW.
Mandy Sanderson – Principal, St John the Baptist, Maitland, has allowed her staff to focus on the individual child and allowing the curriculum to be differentiated to suit the needs of that child. Mandy was nominated by the Association of Catholic School Principals NSW.