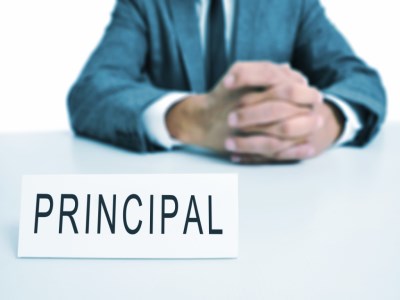 Principals have responded to the latest survey into the health and well-being of school leaders in Australia, which shows that workloads, stress and burnout continue to have a massive impact on their role.
The survey of 2,800 school leaders found that almost half of respondents had faced threats of violence at work, and one in three had experienced actual violence.
The figures were the highest since the national study began seven years ago.
South Australian Secondary Principals Association (SASPA) president, Peter Mader, said he was concerned that the SA data indicates increased rates of incidence in the two violence related categories – threats of violence and physical violence.
"In both cases, the increased incidence is related to interactions with parents and students that have gone pear-shaped," Mader told The Educator.
"There continues to be a national trend pertaining to increased workload for principals, and inadequate levels of support, and this continues to concern SA principals."
Mader said the state-by-state disaggregation of the data indicates that SA principals are amongst the most stressed in the nation.
NSW Secondary Principals Council (NSWSPC) president, Chris Presland, said that despite some improvements, levels of aggression directed towards principals are still "unacceptably high" – and not just in NSW.
"This is a problem that our society has that goes way beyond education. It's a problem that we've got in terms of dealing with each other," Presland, who is also the principal of St Clair High School, told The Educator.
"Principals still love their job, but from a societal and profession perspective, we have to wonder if it's sustainable at the moment without some significant changes to what's expected and the way things operate."
New well-being plans
Anne-Maree Kliman, president of the Victorian Principals Association (VPA) said that despite the positive outlook of principals, heavy workloads, bullying and violence in all school systems and long working hours are of significant concern.
"The biggest issue for our members moving forward will be ensuring that we all work together to develop a strong system that provides for safe, healthy, resilient and connected school leaders," Kliman told The Educator.
"Both a challenge and an opportunity this year will be how as a system we work collectively to develop a system-wide Principal Mental Health and Well-being Action Plan and implement the 'Year of Consolidation' for school leaders."
Western Australian Primary Principals Association (WAPPA) president, Ian Anderson, said the report confirms the association's ongoing concerns about the increasing job demands, working hours, and stress affecting the health and well-being of principals.
"WAPPA strongly believes that something needs to be done to reduce workloads and the need for school principals and deputy principals to work these excessive hours," Anderson told The Educator.
"This year, in response to the growing needs to support our members, WAPPA has appointed a Well-being Officer specifically to develop and lead our Wellbeing Strategy."
Riley said one of the "good news stories" to come out of the report pertained to strengthened school-community partnerships over the last year.
"While it appears that nothing much has changed, we're seeing some of the poorest schools where social capital working and the principals are doing okay. I think that's the good news story out of all of this," Riley said.
"Social capital is about building stronger relationships and communities, and that doesn't take money – it takes an attitudinal change. A big part of this is education departments, and the powers that be, backing off a bit and letting trust take its course."