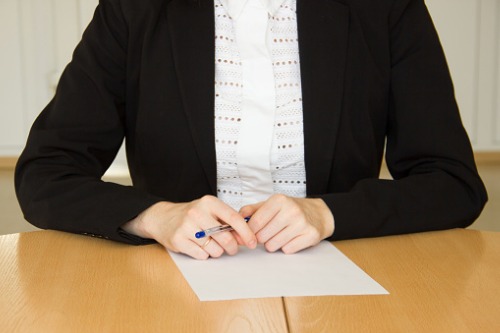 On Wednesday, a damning new report into principal health and wellbeing revealed that one in three school leaders have been physically assaulted and that violent incidents jumped 10% over the last seven years.
The survey found almost half (45%) were threatened with violence in 2018, compared with 38% in 2011 and that 99.7% of principals work hours far beyond those recommended for positive mental and physical health.
Australia's principals say the latest data shows a worrying lack of improvement in supporting the profession and that more should be done.
"School leaders are central to school functioning and student learning. Anything adversely affecting this should be of concern to all of us," Andrew Pierpoint, president of the Australian Secondary Principals' Association (ASPA), said
Pierpoint added that the issues highlighted in the report are deterring prospective school leaders from taking on the job.
"There is a strong feeling amongst principals in jurisdictions across Australia, that the issues impacting negatively on their own health and wellbeing, as reported by this study, is reflected in the declining number of people applying for leadership roles in our schools".
'A wake-up call to policymakers and leaders'
The NSW Secondary Principals' Council (NSWSPC) president, Chris Presland, said the report should be a "wake-up call" to policymakers and leaders that the problems identified in the survey aren't going away.
However, despite the survey results highlighting the need for better policies and resources to support principals, Presland was positive about the overall job satisfaction.
"What these survey findings show is that we need to support and build a culture of leadership resilience and increase internal social and personal capital for principals and schools," Presland said.
"Being a NSW public school principal is a wonderful privilege and aspiring leaders should not be deterred from taking that next step in their principalship journey."
'More needs to be done'
NSW Primary Principals' Association president, Phil Seymour, said the NSW Education Department has worked hard with the Associations to reduce the administrative workload for principals and has provided $50m in 2018 and 2019 for principals to use flexibly to support their role.
"This is a great step in the right direction, but more needs to be done to ensure a safe working environment for our principals," Seymour said.
In December, Western Australia's Education Minister Sue Ellery vowed tough new measures to manage violence in the state's schools, including automatic exclusion process for students who attack teachers.
Western Australian Primary Principals Association (WAPPA) president, Ian Anderson, said that while the Association welcomed the plan, it did not address the high levels of violence and threats being experienced daily by school leaders.
The latest report into principal health and wellbeing shows that one in two WA principals were physically attacked by students or parents in 2018.
"Such behaviour is totally unacceptable and needs to stop. Schools need to be a safe place for everyone, and it is time for the Government and community to take the findings of this survey, now in its eighth year, seriously," Anderson said.
'Nothing has changed on the ground'
The report found that rates of bullying against principals were lowest in Queensland and Victoria, where recent initiatives have sought to tackle the issue head-on.
However, Victorian principal Loretta Piazza, who heads up Meadowglen Primary School, said that despite millions of dollars being poured into the Victorian Principal Health and Wellbeing Strategy, "nothing has changed on the ground".
"Overly protective parents continue to demand we make their children happy; and the 20% of socially disconnected students in our schools continue to take up 80% of our time in managing the fallout," Piazza told The Educator.
Piazza said that in 2015, her post-doctoral research with co-author Mark Thompson, highlighted the alarmingly low numbers of assistant principals prepared to apply for principal jobs in Australia's schools.
"Given the huge workload and accompanying accountability, the personal stress and anxiety from the constant barrage of parent complaints and student issues, is it any wonder?"