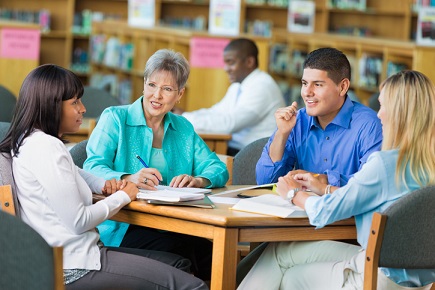 Most South Australian principals would agree that 2017 was a significant year for the state's school leaders.
In the space of 12 months, South Australia became the first Australian state to publish a Statement on Public Education, the first to formally reject the Gonski 2.0 agreement and spent a whopping $690m refurbishing the state's public schools.
There's no denying that 2017 was a bumpy year for education at times, but
Peter Mader
,
South Australian Secondary Principals Association
(SASPA) president is hopeful for what 2018 holds in store for the state's schools.
Mader said the Statement on Public Education – unveiled by the SA Education Department in April – was a major development that will "solve a long-standing problem" in the state's education system.
The Statement aims to help communities recognise the unique characteristics of public education, understand its moral purpose and assist in making policy and practice consistent with the key characteristics of the sector.
"The statement recognises and celebrates six characteristics that represent the fabric of public schooling, such as quality, equity, diversity and cohesion, collaboration and trust, community, and democracy," Mader told
The Educator
.
In May 2017, SA Education Minister, Dr Susan Close, announced that the payment for schools' utilities expenses would revert back to a State Office responsibility from 1st July and that those schools making additional over-Award payments for cleaning undertaken after 6:00pm would be subsidised.
This solves a long-standing problem where school's cleaning and utilities expenditure was being subsidised by curriculum related revenue streams," Mader said.
However, he pointed out that despite some encouraging developments over the last year, workload intensification of principals, and members of their executive leadership teams, remains "a perennial problem".
"Principals are being asked, more and more, to solve problems and address community needs that once were not the province of schools," he said.
"This added complexity, alongside the media's emphasis on misguided accountability measures and increased system-wide expectations for collaboration, is really stretching leadership resources in secondary schools."
As for the opportunities in the year ahead for the state's school leaders, Mader pointed to a new Enterprise Agreement, which will be struck sometime after the WA State election on 17 March.
"SASPA wants to see the 2018 Award address two fundamental problems – the pipeline from secondary teacher to principal, and increased collaborative time for teachers to improve pedagogy," he said.
Mader said a challenge for SA principals in the year ahead will be the "politics" around negotiating the 2018 Award.
"This will be tricky given that it is an election year," Mader said.
"No doubt, political parties will want their major education investments to be tied to election promises."
Mader said the SA education system must solve the problem of low supply levels of quality school leaders at a time of high demand.
"[The system] must also commit to inquiry-focused collaborative time for teachers' professional growth if we are to improve students' learning and levels of achievement," he said.
Related stories:
Funding woes could force SA schools to cut staff
Principals: 'Serious rethink' of pedagogies needed'