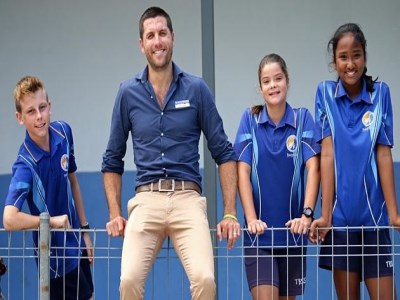 Trinity Beach State School
, located in northern Queensland, will soon join 180 in its state by becoming an Independent Public School (IPS), offering a new range of innovative teaching and learning opportunities.
The Federal Government's Independent Public School (IPS) program, unveiled earlier this year, aims to give principals, teachers and parents more control over how schools are run.
Trinity Beach State School principal,
Mark Allen
, told
The Educator
the IPS model's "significant benefits" for principals seeking greater innovation inspired him to make his school a part of the program.
"The IPS model will benefit our children in that we will now have greater autonomy to source programs and strengthen partnerships. It's an auspicious time," Allen told
The Educator
.
When his school formally joins the program next year, Allen hopes to implement a school council among other "advanced programs". He is also exploring the possibility of coding and robotics classes.
It is the second time that Trinity Beach State School – which is part of the Tropical North Learning Academy – has applied to be an IPS school.
"This, being our second application to the program, was an exciting challenge. There were several key changes to the process, largely centred on community consultation, which was highly rewarding," he said.
"We gained an insight into the thoughts of all parties, who had an opportunity to interact with the leadership team, and the principal of Smithfield State High School – which is also an IPS school."
He added that greater autonomy would not only benefit his school but the Northern Beaches community as a whole.
"The IPS model provides opportunities for students and communities. It's also about building and expanding partnerships, which contribute to a stronger school," he said.
"The future for Tropical North Learning Academy – Trinity Beach State School is very bright."