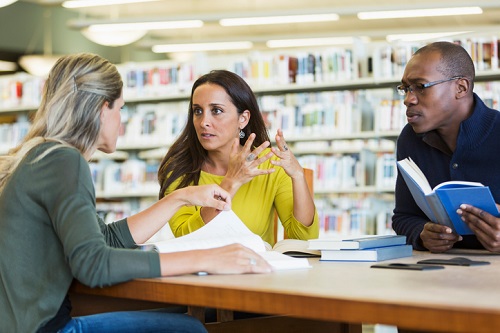 Victoria's public school principals have been left "gobsmacked" after receiving surprise phone calls from the state government about major changes to student enrolment guidelines.
Despite having significant ramifications, the variation on student enrolment policy is to be implemented immediately by schools "at risk" of having non-local neighbourhood enrolments of 50% or more of their total enrolments.
The Victorian Education Department has advised these schools they will no longer receive additional portable classrooms if their numbers rise from 2019 and onwards.
According to Berwick Lodge Primary School principal, Henry Grossek, who received one of the calls late last week, consultation was "almost non-existent".
"It was concocted largely in secret and won't do much to change the situation for the better," Grossek told The Educator.
"To make matters worse, many primary schools had already commenced accepting enrolments for 2019, based on the existing guidelines, very different in one important respect to the new guidelines."
Grossek has since put together a comprehensive report for the Victorian Principals Association (VPA) and the Australian Principals Federation (APF), both of which have taken the matter up amidst the groundswell of discontent from the state's school leaders.
For many years, Victorian principals have had the policy of parental choice of school for their children in place in their schools, but Grossek said that until last week, principals of non-zoned schools have been "advised, if not directed to" take students from outside their local neighbourhood, unless they had reached capacity.
"It's worth remembering that there are many reasons why parents seek the option of a non-neighbourhood school for their children," Grossek said.
"Curriculum provision is one, before and after school care provision is another, avoiding crossing main roads, closeness to the parents work or carers for the children after school are others. These are valid and important reasons, especially for primary school age children."
However, the Victorian Education Minister, James Merlino, said the state's schools have always had the choice to accommodate non-local students if there is enough space.
"This hasn't changed. We are experiencing growth right across the state and it is the department of education's role to manage that growth," Merlino told The Educator.
"We can't have schools where they are accepting enrolments from all parts of the city which results in dozens of portable taking up spaces where children play.
Merlino said this also adds strain on schools when they need to accommodate local children in future years.
"Every child has the right to access their local school and it is important those kids are accommodated first. This has always been the focus of the department policy," he said.
"We don't want situations where we have to knock down playgrounds and rip up ovals to deliver more and more relocatables."
Related stories:
Principals to be given greater powers
Principals respond to 'disturbing report'