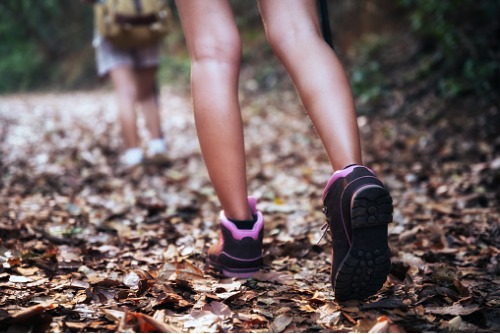 A team of primary school principals from Queensland's South East region are preparing for the gruelling 96km Gold Coast Kokoda Challenge in July.
The team consists of St Bernard State School principal Adam Brandt, Norfolk Village State School principal Samantha Donovan, Pacific Pines State School principal Scott Anderson and Beaudesert State School principal Justin Kummerow.
It was Mr Brandt's idea to bring the team together – although he didn't mention the distance to his colleagues when he first asked.
Mrs Donovan said they were taking on the challenge to not only support their own wellbeing, but to raise funds to support vulnerable youth.
"Together, we are raising money for the Kokoda Youth Foundation which inspires vulnerable young Australians to do extraordinary things and explore opportunities for growth – through hiking endurance events, youth programs and outdoor education camps," she said.
"This cause is important to us because, as principals, we work with our students every day to inspire them to flourish, achieve their potential and often tackle challenges they didn't think were possible.
"If you set your mind to it, you can achieve your dreams – something I tell my students often and what I've been telling myself during our tough training sessions."
Team coach Mr Brandt said their training sessions every Sunday allowed them to share challenges, learn from each other and celebrate successes.
"Although the terrain is tricky and weather changes bring creek crossings and slippery downhill slopes, it provides a mindful hiking experience and time in nature," he said.
"We know how important physical and mental health is to principal wellbeing, and our weekly training sessions allow us to look after ourselves and model these wellbeing principles in our school communities.
"It's important to have a strong support network of colleagues around you, and through this experience we've become a close team and we know each of us is just a phone call away."
Mrs Donovan said each team member brings something special to the group.
"Adam is our coach, supporting us through the race. Justin brings a fantastic dry sense of humour, helping us laugh at ourselves as we train. Scott keeps us real and is a great motivator amongst us, keeping our goal in mind for training events. I keep everyone together, fed, hydrated and supported," she said.
"We support each other and keep each other on track."
So far, the principals have raised an impressive $6,401 of their $10,000 goal.