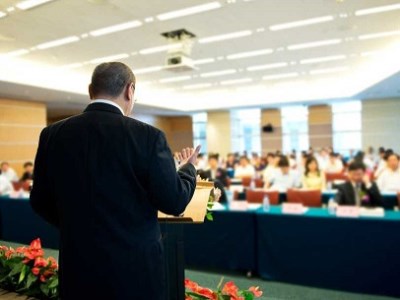 Most of the nation's principals are siphoning funds from other areas of their school's budget to help students with disabilities, Australia's biggest school survey reveals.
The
Australian Education Union
's (AEU) State of Our Schools 2016 report, released earlier this month, surveyed 9,324 principals, teachers and support staff.
The survey found that nationwide a significantly higher proportion of principals reported having to use funds from other budgeted areas in 2016 (87%) than in 2015 (84%) to assist students with a disability.
The other budgeted areas mostly included school maintenance or library funds.
According to half of principals surveyed, their schools lacked "appropriate learning spaces" for disabled children. Eighty-four per cent of principals said they wanted more assistance for teachers in class while 60% said they required specialist support.
A Melbourne primary school principal told
The Australian
that many students who needed help missed out on assistance because extra funding went only to children with an IQ under 70.
"These students still require ­assistance and often lots of work in the area of behaviour," he said.
"However, this is not funded and can result in reduction of quality in the program for everyone."
The survey revealed that students experiencing domestic violence and neglect are driving demand for greater disability support in schools.
Despite 18% of ­students having a disability requiring assistance in class, three out of four schools lack the resources to help them.
Seventy-four per cent of teachers surveyed said pre-service training did not prepare them for teaching students with a disability.
This issue was particularly present in Western Australia, where just 10% of teachers felt they were trained well.
NSW Secondary Principals Council
(NSWSPC) president,
Lila Mularczyk
, told
The Educator
that disability funding could be addressed across the nation if the Federal Government committed to the principles of the needs-based Gonski funding model.
"Certainly in many states the situation is that if there is a requirement for additional funding for students with disability, that's undertaken by a case-by-case basis," she said.
"This is again why the Coalition Government needs to be committed to the principles of the Gonski funding agreement."
Mularczyk added that principals siphoning from other areas of their school budgets to cater for students with a disability was not an issue in NSW, as the state's funding model already catered for such students.
"This is what happens in NSW, which has a Resource Allocation Model [RAM] that helps principals prioritise how they use their funding. This model has an external program for disability and for maintenance," she said.
"Apart from that, if there are individual cases that aren't being catered for, principals can have discussions [with the Department] and have them catered for."