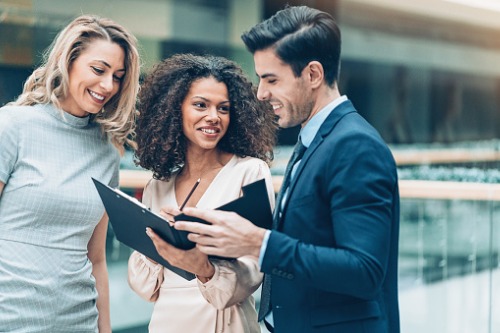 In November last year, the House Standing Committee on Employment, Education launched a federal inquiry into the status of the teaching profession to examine ways to improve the retention of teachers in Australian schools.
The inquiry followed reports of Australian universities experiencing a decline of up to 40% in initial teacher education (ITE) course applications between 2015 and 2017.
Fewer teachers at a time when student enrolments are booming in major cities presents obvious operational challenges for school leaders who want to both retain new teachers and prevent experienced ones from leaving the job.
At one disadvantaged secondary school, located in outer Brisbane, this challenge has been overcome.
On 27 March, Marsden State High School deputy principal Michael Smith was one of 12 recipients of the Commonwealth Bank Teaching Award which, in partnership with national education charity Schools Plus, celebrate and reward remarkable teachers and school leaders with the aim of inspiring excellent practice in schools across Australia.
Smith was recognised for his success in improving teaching quality and consistency by boosting the support available to teachers at the beginning of their careers. And the changes to the school's teaching and learning landscape since this initiative began has been nothing short of transformational.
Turning the tables
In 2014, when Smith first started teaching at the school, between 40-50% of new teachers were leaving the job. Compounding issues, the principal had recently left, creating a void at a time when leadership was desperately needed.
When the new principal, Andrew Peach, stepped into the role, he and Smith developed a strategy that would not only put things back on an even keel but transform Marsden into a thriving school of choice.
"To achieve this, Andrew and I reached out to four Queensland universities who helped us address the serious issues we were facing," Smith told The Educator.
"Andrew does a lot of work with the universities and is on a number of faculty and advisory boards, as am I, so it was very much a collaborative project."
Together, Smith and Peach worked with the universities to build the school's brand name to pre-service teachers on those universities' campuses.
"Our theory behind that was if you're a 20th year teacher transferring back in, you're probably going to go for a choice school in a leafy part of the western suburbs over Marsden," Smith said.
"However, if we work hard on the beginning teachers and say, 'this is a place that's going to really look after you and make sure that you turn from a good graduate into an excellent classroom teacher', it's a win-win."
Smith said all 55 teachers who did a placement at the school have chosen to remain in the profession.
The Marsden Guarantee
The school is continuing to provide a strengths-based approach to teacher development – both for new starters and for those further along their career track and aiming for higher accreditation.
Smith's 'Marsden Guarantee' gives graduates who choose to study teaching access to practicum placements while at university, plus the opportunity to join essentially the same professional development events and networks as the school's beginning teachers.
"We have the support mechanism in place when a young person goes from Year 6 into Year 7, but there's a bit of a gap when it comes to the transition from Year 12 into university," Smith said.
"If these students feel overwhelmed and require extra support, our guidance officers are on hand as an extra layer of support in addition to our mentors."
Smith said the turnaround the school has experienced is "incredible".
"The level we're at now compared to where we were at in 2014 is completely different. It's a highly collaborative environment," he said.
"I've had twelve of the school's former teachers who have done placements elsewhere call or email me saying they want to come back because of the great culture the school has built."
Smith said these teachers have been to other schools, but they lacked the kind of support that Marsden was offering.
"One teacher at our school was reflecting on the support that the school has provided and told me that at Marsden, the mentors and guidance officers are ready to help you before you even know you need help, and that goes a long way."
"We've actually got more people wanting to be mentors than we have mentees."
The full version of this story can be read in The Educator's 5.2 issue magazine