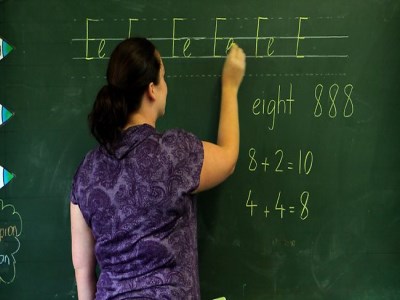 The new system – with three internal assessments and one external assessment – replaces the current OP (overall position) system and will be phased in for Queensland students going into Year 11 in 2018.
Queensland is one of the only states that relies entirely on school-based assessment, but under the changes, the internal assessments written by teachers will be scrutinised by the Queensland Curriculum and Assessment Authority.
Central Queensland University (CQU) associate professor, Ken Purnell – who helped bring in the OP system in 1992 – told
The Educator
he believed principals would welcome the "increased rigour" in assessments, adding the changes recognised modern educational trends.
"The new system will fit our 21st Century schools. Some of the assumptions upon which the OP system was built no longer hold and it is time to have a new world-class system," Purnell told
The Educator
.
"While the current system is certainly not broken, it's excellent that ACER were allowed to do some blue sky thinking."
Purnell acknowledged the changes would create a "culture shock" for many educators, but said the new system had been designed to make the assessment process easier in the long run.
"Some of the concerns principals have about the complexity of trying to explain the senior assessment system to students, parent/carers and others – as well as issues they may find problematic now – will simply be history," Purnell said.
"Indeed, it will have even greater rigour than the present system, but – more importantly – it will be simpler. It [the assessments] will be more readily understood by students, teachers, principals, parents/carers and the general community."
Purnell praised the work of ACER for "providing a clear blueprint for the future of senior assessments".
"I take my hat off to [ACER reviewers] Dr. Gabrielle Matters and Professor Geoff Masters for what I consider the most comprehensive report in such an area that I have had the pleasure to read, and to provide such a clear blueprint for the future of senior assessments and tertiary entrance," Purnell said.