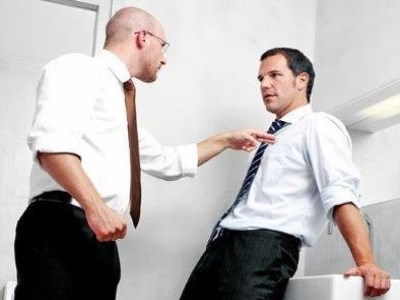 New figures from the ACT's Education Directorate show that Canberra's public school principals experienced threats, assault or injuries on average more than once per fortnight in 2016.
In the last year alone, Canberra's 87 public schools saw 30 incidents of occupational violence, with 194 reported incidents of violence against teachers and principals combined to July 31.
The finding comes after February's 2016 Australian Principal Occupational Health, Safety and Well-being Survey, which shows working conditions for principals has continued to worsen in most states – in some cases dramatically.
When it came to threats of violence, ACT principals saw a 44% increase between 2011 and 2016.
However, Independent Education Union (IEU) NSW/ACT general secretary, John Quessy, told The Educator that physical intimidation and verbal abuse are largely driven by the unrealistic expectations of parents.
"These expectations are fuelled by a number of factors. Schools are expected to be all things to all people, which has been the case for a while but now it has become over the top," Quessy said.
He pointed to an example involving one principal who feared that he was about to be physically assaulted by a parent who was complaining about the bullying of their child.
"This would have been ironic if not for the fact that it wasn't funny," Quessy said.
Quessy said one situation that principals struggle with in particular is the aftermath of family breakdowns.
"This tends to happen when a parent, who doesn't have custody of their child, demands to see school reports or have meetings with the teacher about their child," he said.
"When these individuals are politely told that the court forbids them from having this information, they sometimes become violent – and schools should never have to be in that situation."
Quessy said that a lot of parents have the attitude that if they don't get their way, they'll take the matter up with staff personally.
"People react strongly when they think their kids have been wronged. I understand that people want to protect their children, but a lot of the physical assaults occur when principals draw attention to students' inappropriate behaviour," he said.
"If a school has a policy of forbidding the use of mobile phones in class and the student defies it, the school will respond and confiscate the phone. However, some parents get angry and confront the school's staff."
The Australian Education Union (AEU) has been pushing for action from the ACT Education Directorate, which said it is working with the union to "build on improvements already made".
"We are also in the process of undertaking consultation around an Occupational Violence Management plan and policy which was developed in consultation with the AEU and other stakeholders," a spokeswoman for the Directorate said in a statement.
Quessy said it is becoming increasingly easy to undermine the authority of school leaders.
"Whether it's through social media or by bad-mouthing them at the back gate, this is what's happening and it's becoming more common," he said.
"I've seen schools and school communities destroy the careers of school leaders because the principal has had something to say about the behaviour of a particular child."
Registrations are now open for the 2017 Education Law Masterclass,returning to Sydney in August.
Click here to view the full conference schedule.