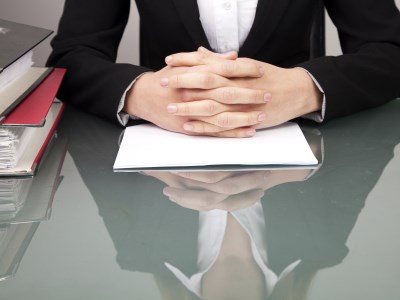 Australian principals are unprepared to confront the challenges of an increasingly competitive school environment, a new report has warned.
The report was released today by Imageseven, a marketing communications firm that helps private school principals improve their schools' brand and communications.
The firm's managing director, Brad Entwistle, said most Australian principals are unprepared for the new competitive environment they find themselves in today, mostly due to the changing expectations of school boards.
"Once it was enough to be a competent 'people person' and represent the school well. Now school heads need to be experts in a whole suite of marketing and communication skills that didn't even exist just a few years ago," he said.
Principal
Dr Paul Browning
of St Paul's School in Brisbane told
The Educator
that principals have to possess a huge suite of skills, many of which "are learnt on the job out of necessity".
"Their training was typically in education, not marketing. The GFC and the rise of social media have shifted the landscape significantly and, as a result, education has become far more competitive," he said.
"The traditional forms of marketing are no longer effective, nor efficient. If a principal had a handle on traditional forms of marketing, they now have to forget, or unlearn those and learn new ones."
Browning said that with the rise of the digital age, along with a suppressed economy, parents have become far more savvy when it comes to selecting a school for their child.
"The market place is filled with 'sameness', or a 'me-too' mentality. There is little that differentiates one school from the next when it comes to marketing rhetoric," he said.
"Principals need to find a niche and market that brand to the community in ways that didn't exist five years ago; social media being one tactic that has a growing relevance."
The release of the report coincides with Imageseven's launch today of the
School Marketing Institute
(SMI), a resource for principals to help them keep up with the advances in marketing and apply them to their school.
The institute will provide the tools, systems, services, training and ongoing mentoring support to enable schools to take their marketing to the next level.
"The School Marketing Institute is the result of over 25 years of frustration, development and ultimately an unshakable conviction that schools can do better, deserve to do better and need to do better to survive and thrive," Entwistle said.
The report showed that the last decade has seen a number of fundamental changes in how parents select the best school for their children. The rise of the internet and the commoditisation of education have led to a scenario where parents are very informed, and ready to exercise their ability to select, and swap, schools.
Entwistle said that while most principals are responsible for managing a small marketing team and making strategic decisions, they have never had any professional exposure to either.
"It's learn on the job and hope that you are learning the right skills and leading your marketing team effectively. Principals are professional educators – not marketers – which leaves them at a big disadvantage," Entwistle said.
"On top of all that, schools are usually chronically under resourced when it comes to marketing. That is why we developed SMI."
The issue of how to be competitive in a rapidly shifting educational landscape is not lost on public school principals either, said Glenunga International High School principal, Wendy Johnson.
Johnson told
The Educator
that families often look for schools that 'walk the talk' and so principals need to concentrate on getting the best outcomes possible for students.
"Students need to be mentally stretched and challenged while feeling physically and emotionally safe," Johnson said.
"Principals must ensure that their school operates in a values-based environment and that all adults and students practice these values."
Johnson added that principals should be open with families about what their school can offer and encourage feedback from learners to teachers about how to improve the learning experience of students.
"Feedback should also be given from families to school leaders about how to improve the delivery of the education service to the community without compromising standards," she said.
"Permeable walls are important and that's not easy to deliver in a safety-conscious world."