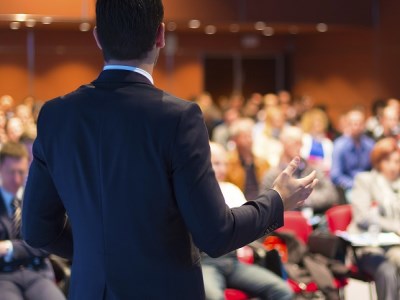 A recent survey – which involved more than 200 primary school principals in south-western Sydney – has highlighted an alarming lack of support for children with a disability, resulting in unsafe classrooms for teachers and students.
The findings were contained in principals' submissions to the NSW parliamentary inquiry into students with a disability or special needs in NSW schools
According a submission from South Western Sydney Primary Principals, 89% of principals said funding for students with a disability or special needs was either poor or very poor.
"Principals are sometimes placed in a position whereby they feel compelled to enrol a child with a disability/special needs knowing that they are not able to provide the necessary supports and resources that a child requires to fully access the curriculum," one submission said.
"The pressure to do so from NSW Department [of] Education personnel is significant."
According to David Roy, a lecturer at the University of Newcastle's School of Education, an "attitudinal change" is needed to address these issues.
"It's about recognising that children are children first and foremost, and they have diverse learning needs, whether they have a labelled disability or not," he told The Educator.
Roy supports the inclusion of children with a disability into mainstream classrooms and says that what works for these students also works for the other students in the classroom who have a challenge with a given area of the curriculum.
"This actually makes teachers' jobs a lot easier," he said.
Roy said that schools need to invest in experts who can come into classrooms and provide hands-on training and advice about how to improve the educational experience of children with a disability.
"Instead of asking staff to do an online unit, you need schools to invest in experts from multiple sectors to say 'this is what needs to happen', 'this is what real differentiation means' and 'this is pedagogically how you apply it'," he explained.
Schools breaching discrimination laws
The survey of Sydney principals also found that breaches of discrimination laws occur "on a regular basis" – an issue that can have serious ramifications for principals.
The topic of disability discrimination will be included in the 2017 Education Law Masterclass, which is being held in Sydney this August.
One of the speakers, Kellie Edwards from Greenway Chambers law firm, told The Educator that there is a big difference between the outcomes of litigation concerning disability discrimination and the practical management of those legal obligations on a day to day basis.
"Poor practical management can lead not only to litigation, but also behavioural problems, disengagement with learning and psychiatric injury arising from the treatment itself [which is compensable separate to any other economic loss]," she said.
In terms of good practical management, Edwards said the importance of consultation cannot be underestimated and is often the difference between being the subject of litigation and avoiding that pain and expense.
"Done well, it has the added benefit of building a positive and inclusive school environment in which students, teachers, parents and the community know that dealing with difference, in general, is an important priority that requires cooperation," she said.
Click here to view the full conference schedule of the 2017 Education Law Masterclass, which is being held in Sydney this August.
Super Saver discounts apply to online registrations made before Friday 30 June; or for the best rate Team Passes are available for group bookings of four or more delegates.