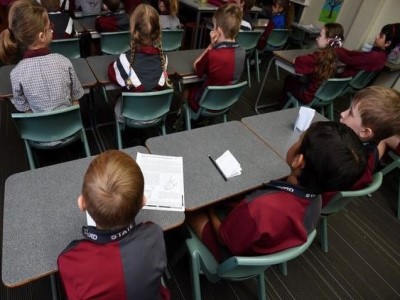 Principals in South Australia have warned that their students could fall further behind other states' literacy and numeracy results when NAPLAN is moved online next year.
The state plans to switch the national test online in 2017 following the outcome of large-scale trials later this term. However, South Australia's principals are worried that this change will see their state's students perform worse.
The SA Primary Principals Association (SAPPA) president,
Pam Kent
, told
The Advertiser
that the states waiting until as late as 2019 to go online were advantaged, as were students from wealthier backgrounds with greater access to technology at home.
"How are they going to do fair comparisons between states?" she said.
"It's going to paint a fairly grim picture [for SA]. One thing is that SA will look even poorer compared to other states because it's not a fair comparison."
Kent added that computerised tests were the wrong way to teach literacy, saying the learning of writing was not about typing on a keyboard but about forming letters and putting them together.
"Pen and paper is the best way to do it. A lot of time is going to be spent getting kids familiar with keyboards rather than writing," she said.
However, a spokesman for the Australian Curriculum, Assessment and Reporting Authority (ACARA), which runs NAPLAN, said online testing "will not be a test of computer skills, just as it is not currently a test of handwriting skills".
"Schools simply need to teach the Australian Curriculum," he said.
Late last year, research by ACARA found that four separate and independent automated essay scoring systems were able to mark NAPLAN persuasive writing tasks as reliably as human markers.
ACARA CEO,
Robert Randall
, welcomed the findings, saying that automated scoring would also mean the quicker delivery of results to teachers and parents.
"Automated essay scoring of the writing component of NAPLAN will result in parents and teachers receiving their children and students' results within two weeks of taking NAPLAN," Randall said in a statement.
"The precision and earlier provision of the results will help teachers tailor their teaching to student needs."