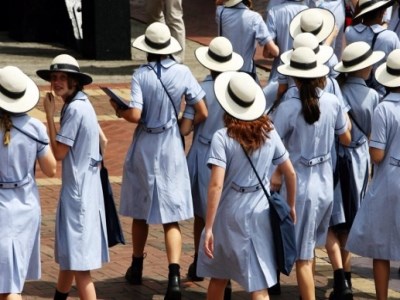 The peak body for independent schools says that despite recent comments made by Federal Education Minister,
Simon Birmingham
, the private school system as a whole is actually underfunded.
The Independent Schools Council of Australia (ISCA) – which represents the interests of the Independent school sector at the Federal level – has released modelling to back up its claim.
ISCA's executive director, Colette Colman, said that when private schools in each state are lumped together and treated as a system — instead of the ­current arrangements, where funding goes to individual schools — the system on average is technically underfunded.
"The only reason independent schools are being held up as 'overfunded' is because they are stand-alone schools and not part of a school system,'' council executive director, Colette Colman, told
The Australian.
Colman's comments follow remarks made by Birmingham last month in which he signalled that some private schools were over-funded, adding it was possible some of them could be worse off under a new funding agreement with the States and Territories.
He added that whether some wealthy schools lose money under any new agreement largely depended on whether the Federal government could reach accord with States and Territories in January.
Despite concerns that the talks over school funding may stall, some are optimistic that a fair bi-partisan agreement can be reached.
Peter Goss, school education program director at the Grattan Institute, told
The Educator
that "tight budget and parliament" presents an opportunity for the nation's leaders to resolve the current school funding deadlock.
Pointing to the rare combination of low inflation with the possibility for a $7bn "war chest" from school funding realignments, Goss said the Federal Government could potentially deliver all of the needs-based funding and invest in teaching for the same amount of money.
Goss' comments come after Federal Education Department data
revealed
some private schools are receiving taxpayer funding almost three times greater than their entitlements.
The data – which was tabled as part of 2014 Senate Estimates – showed that in 2014, more than 150 private schools across Australia received funding above their Schooling Resourcing Standard (SRS).