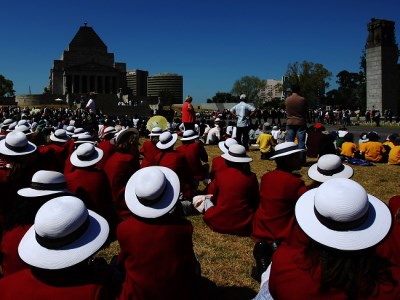 Private schools have slammed a recent report suggesting twenty elite schools spent taxpayers' money inappropriately.
In a statement, the
Association of Independent Schools
of NSW (AISNSW) said the claims, made in a Fairfax article published yesterday, were "grossly inaccurate" and "deliberately misleading".
The article – titled: 'Taxpayers fund private school orchestra pits and swimming pools' – claimed schools such as The King's School, Trinity Grammar and SCECGS Redlands, "offset parents' investments through the public purse" courtesy of an $11m increase in combined state and Federal funding since 2012.
"[The article] appears to have been designed to deliberately mislead readers," Dr Geoff Newcombe, AISNSW chief executive, said in a statement yesterday.
"The claim that recurrent funds have been used by schools to 'offset' the cost of capital projects planned by the schools has no basis in fact whatsoever and is either a fundamental misunderstanding or deliberate misinterpretation of how schools are able to use such funding."
Independent schools must account for the use of funds provided by state and federal governments and provide annual audited statements to demonstrate that they have been used for the provision of education.
This includes the payment of teacher salaries, curriculum-related and general school running costs which usually represent 70% or more of a school's running costs.
Following a request from the writer of the article, AISNSW provided a number of comments they said "clearly refuted" the suggestion that any of the schools named have used government recurrent funding for purposes other than for what it is intended.
However, Newcombe said those comments were not included or reflected in the article.
"None of the schools mentioned in the article have received funding under either the Federal or NSW government's capital funding programs during the period mentioned [2009 to 2014]," he said.
Newcombe also rejected claims the schools had combined government funding provided under the Building the Education Revolution (BER) program with general capital works funding.
"The BER Program was an economic stimulus program designed to avoid Australia falling into recession during the global financial crisis," he said.
"Its objectives were very different to other capital works programs and the independent schools sector was also shown to have used BER funds extremely efficiently."