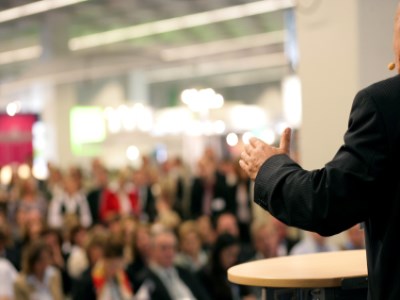 The Federal Government's new changes to school funding have been praised by private school bodies, which say the move heralds a more fair and consistent model than its predecessor.
The Association of Heads of Independent Schools of Australia (AHISA) said the Australian Education Amendment Bill 2017, which was passed by Parliament last week, gives schools the "green light" to finalise their arrangements for 2018.
"Public debate on the Amendment Bill has been undermined by misinformation and misrepresentation of schools' funding entitlements," AHISA CEO, Beth Blackwood, said in a statement.
"It is commendable that in making adjustments to the Government's original proposals, Senator Birmingham has been steadfast in retaining the foundational principles of equity, consistency and transparency."
Blackwood also welcomed the additional $4.9bn in school funding, saying the grants to disadvantaged schools would be delivered faster.
"Transition arrangements will be critical for those independent schools that are to lose funding under the new model," she said.
"Any reduction in government funding for independent schools will inevitably have an impact on families, and it is important that the details of transition arrangements, including the new $50m buffer for non-government systems in 2018, are released as soon as possible."
The Independent Schools Council of Australia (ISCA) also welcomed the new funding model.
ISCA executive director, Colette Colman, said the legislation represents a move towards "fairer and more consistent" Australian Government school funding.
"We strongly support a sector blind, needs-based funding model, consistently applied across the non-government school sector," Colman said in a statement.
"The passage of this legislation also provides much needed funding certainty for Independent schools, critical for essential financial planning."
She added that the move from a ten-year to six-year transition rate for the majority of Independent schools – which are transitioning up to 80% of their SRS entitlement – is a "particularity positive outcome" for the Independent sector.
Colman said the changes will also have a positive impact on those Independent schools serving amongst the most educationally disadvantaged students in Australia.
"Independent special schools serving high need students with disability and majority-Indigenous schools will receive additional funding under the model, along with low-fee Independent schools serving low-SES communities," she said.
However, Labor and the Greens have promised to take the Federal Government's funding changes to the next election, saying they do not align with David Gonski's original vision for needs-based funding of schools.
"If the Turnbull government does not fix the unfairness in its school funding cuts at the next election, we will," Labor leader, Bill Shorten, said.
Opposition education spokeswoman, Tanya Plibersek, said the Federal Government's school funding scheme was based on "fantasy figures" and 85% of public schools wouldn't reach fair funding levels after a decade.
"This is a funding system that entrenches underfunding for public schools, for low-fee Catholic schools, and continues to give very substantial increases to some of the wealthiest schools in the country," she said.