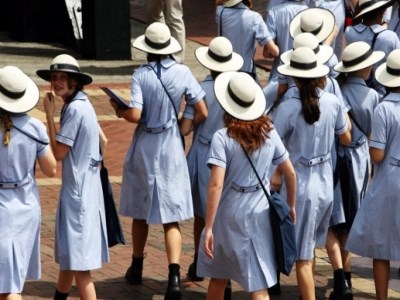 Any cuts to private schools will create anxiety and uncertainty, the Independent Schools Council of Australia (ISCA) has warned.
The warning came after recent comments made by Federal Education Minister,
Simon Birmingham
, that some private schools were overfunded and that some of them could be worse off under a new funding agreement with the States and Territories.
Speaking with Tony Jones on the
ABC's Q&A
program, Birmingham said he wanted the "fairest" and "most affordable" funding model possible for all Australian schools.
However, in a statement yesterday, ISCA executive director, Colette Colman, said any cuts to the private school sector would create "anxiety and uncertainty", as well as lead to potential fee increases.
"Independent schools are an easy target for commentators, however pitting school sectors against each other is not helpful, as there are overfunded schools in every sector," Colman said yesterday.
"Students attending Independent schools receive significantly less funding than government school students, with the majority of funding contributed by parents and the school community."
Colman added that this "after-tax private contribution" saves the Australian taxpayer more than $4.3bn every year and is "a reflection of needs based funding at work".
"As the majority of schools in Australia belong to systems, if some of those schools are deemed over-funded their systems can redistribute Commonwealth funding entitlements across schools to compensate for lost income," she said.
"However stand-alone Independent schools are highly vulnerable to funding changes as they do not have systemic backup."
Birmingham has said he plans to replace the current school funding model – made up of 27 separate patchwork agreements – with a "nationally consistent" model he says will be "distributed fairly and according to need".
A new four-year school funding agreement is due to be signed off by leaders at the Council of Australian Governments (COAG) meeting in early 2017.