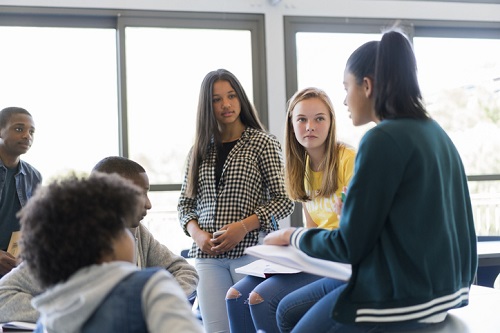 In all areas of the curriculum, literacy is embedded as a core competency that students need to communicate and participate in activities both in and outside of school.
However, as important as this is, student outcomes in this critical discipline have been slipping over the years. As such, education departments across Australia have been revamping their curriculums to help reverse this worrying decline.
To do its part, a global program has been giving young people the chance to highlight the benefits of strong literacy skills to their struggling peers.
The World Literacy Foundation's Youth Ambassador program unites young change-makers to bring awareness, understanding and advocacy towards the issue of illiteracy around the world.
This year's Global Youth Ambassador Program offers students aged 14-24 the opportunity to participate in a six-month youth leadership program and the chance to advocate and fundraise for literacy in their community.
Following the recent UNICEF report rating Australia 39 out of 41 countries "in achieving quality education", and the 2016 Progress in International Reading Literacy Study (PIRLS) finding that 21% of Year 4 children cannot read, the WLF Youth Ambassador Program offers the opportunity for young people to highlight to their peers that strong literacy skills can open the door to future opportunities and allow young people to reach their full potential.
The program aims to support and encourage youth to advocate and fundraise for the Sun Books Project in GuluUganda, where solar-powered tablets with pre-loaded educational content are provided to disadvantaged children in remote locations.
After the program ends, the two top performing Youth Ambassadors will have the opportunity to make a public presentation at the World Literacy Summit 2020.
"We are very impressed with the high-calibre of our Youth Ambassadors, and we are excited to work with them to develop their community service skills" Andrew Kay, CEO of the World Literacy Foundation, said.
"We have a fouryear track record of running the Youth Ambassador program to raise greater awareness and education regarding the critical role of developing reading skills in your early years."