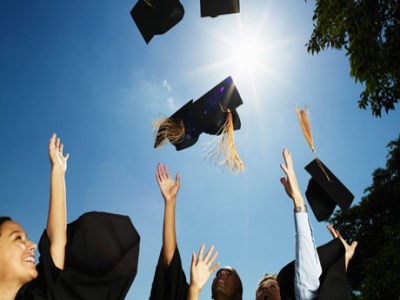 A new study out of the UK has shown that public school students perform better at university than their private counterparts.
The
research
, published in the
Oxford Journal of Education
by Cambridge University, examined all 2010 English and Scottish graduates who achieved three or more 'A-levels' and who completed their first degree in three years, completing in 2012-13.
"For a given performance at A-level, students from independent schools were less likely to achieve a first class outcome than students from comprehensive schools," the paper said.
But why might this be?
Cambridge researchers Cambridge researchers, Nadir Zanini and Carmen Vidal Rodeiro, suggested that private school students might not have as much incentive to perform exceptionally well at university due to the lack of parental resources and networks they would otherwise have at their disposal.
Another theory was that they suffer academically once intensive coaching and academic support is removed.
However, there have been problems with similar research.
A separate UK study by The Higher Education Funding Council for England (HEFCE), which had reached the same findings, was forced to apologise for getting some of its data wrong.
"We made a transposition error in our latest report on degree outcomes which we've corrected on our website and in social media," a spokeswoman for HEFCE said.
"In 2013-14, 73% of state school graduates gained a first or upper second class degree compared with 82% of independent school graduates."
However, the spokeswoman noted the error did not affect the main finding on school type: that for all but those with the very highest A-level grades, state school graduates tended to have higher degree outcomes than private school graduates with the same prior educational attainment.
Like the HEFCE study, the research by Cambridge University drew on results of students who graduated in 2012-13 – not 2013-14. The paper also looked more broadly at the UK, rather than just England, and was based on a different methodology.
So how do Australian public school students fair at university compared to their private counterparts?
In July, the Household, Income and Labour Dynamics Australia (HILDA) survey found that 68% of parents whose child attends a private school believed they would go on to study at university, compared to 49% of parents whose child goes to a public school.
While this was the prevailing belief among private school parents, the reality was somewhat different.
Barbara Preston, a PhD candidate from the education, science, technology & mathematics faculty at the University of Canberra, said that
research
had "clearly shown" that public school students performed better at university than their private counterparts.
"I've been saying the same thing for years. The research around this matter, both in Australia and in the UK, has been conclusive," Preston told
The Educator
.
However, she said that while this was good news for public school students, there was "a serious fundamental relationship problem" between private and public schools that needs to be addressed.