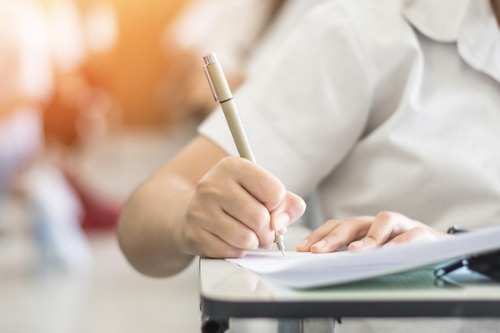 Today, more than 75,000 NSW received their Higher School Certificate (HSC) results, bringing an anxious wait to an end.
This year, 7,500 students studied one or more HSC courses and more than 55,000 students were eligible for an ATAR.
The First in Course awards list released today shows public schools leading the 2019 HSC cohort across the spectrum of subjects, securing 66 awards of 135.
NSW Department of Education Secretary, Mark Scott said students who have received a First in Course and their families should be "rightly proud of their achievement".
"We are equally proud of all our public students who have completed their HSC, achieved to their best and now have the skills to embark on a successful life outside the school grounds," Scott said.
Scott said it was pleasing that public school students had topped their cohort across the diversity of subjects from Extension Science and Mathematics through to Drama and Music.
"This shows the NSW Education system is delivering on its commitment to quality education in all areas of academia," he said.
In total, 126 students from 88 NSW government and non-government schools claimed 135 first place awards for 119 HSC courses in 2019.
North Sydney Boys High School topped the list, securing five First in Course positions followed by James Ruse Agricultural High School with four.
'A tremendous achievement'
According to NESA data, 51 students from 36 independent schools topped the state in 51 of the 135 HSC courses in 2019.
Association of Independent Schools NSW (AISNSW) Chief Executive Dr Geoff Newcombe AM said this represented 39% of all students who achieved a First in Course placing.
"This is an outstanding result, especially as independent school students make up only a quarter of all NSW secondary school students," Dr Newcombe said.
"I congratulate all students from every school and sector who achieved a First in Course result today. This is a tremendous achievement."
Dr Newcombe said it was "very pleasing" to note that 51 of the 62 non-government school students who achieved a First in Course attended an independent school.
"This result is very pleasing because of the diverse nature of the independent schools and students represented in this year's First in Course list," he said.
"The leading independent students in NSW have come from across the spectrum with Anglican, Christian, Jewish, Islamic, Maronite, Armenian and Roman Catholic independent schools all represented".