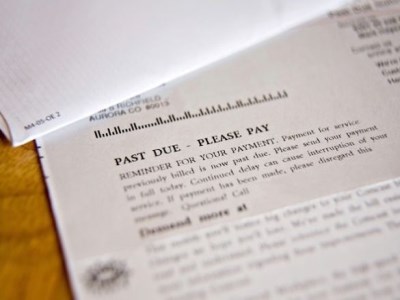 South Australian public schools billed parents an estimated $56.5m last year, close to the $61m paid by parents in NSW, which has more than four times as many students, but a voluntary fee system.
South
Australian Primary Principals Association
(SAPPA) president,
Pam Kent
, said the main reasons fees went unpaid were split families arguing over the bills and struggling parents on low incomes de-prioritising them.
Kent, who praised the department's debt recovery service because it used to be left to schools to chase the money, said fundraising activities were in some cases cancelled out by lost fees income.
"The worst cases are the families who, year by year, haven't paid for multiple children, as well as those who have moved on and we don't know where to find them," Kent told
Adelaide Now
.
However, schools turning to debt collectors to chase up unpaid fees is nothing new.
State schools in Western Australia, Victoria and NSW have also resorted to this measure in order to recover outstanding fees.
In late 2014, Sharyn O'Neill – the head of Western Australia's Education Department – admitted that her state's schools used debt collectors to chase up unpaid fees, but only "as a last resort".
The previous year, Victoria's Education Department approached debt collection agency, Dun & Bradstreet, to redeem $1.2m from international state school students.
And as far back as 2010 there were reports that cash-strapped public schools in NSW were ignoring
Department of Education
protocols and turning to debt collectors to chase unpaid fees.
Peter Garrigan, president of the Australian Council of State School Organisations (ACSSO), told the
Sunday Telegraph
that since public fees are voluntary contributions, schools had no right to use debt collectors.
"A public school by name is public, and the fees are voluntary contributions, and therefore not a debt, so sending them to debt collectors is inappropriate."
On Sunday, the
Australian Education Union
's (AEU) South Australian president, David Smith, told
Adelaide Now
that public school fees should be abolished.
"Sending the debt collectors after people who are doing it tough, to collect money for a service they should be receiving free from the state, is unfair," Smith said.
"We believe very strongly in the philosophy that education should be free, fair and compulsory."
HAVE YOUR SAY
: Is it right that public schools turn to debt collectors to recover outstanding fees from parents?