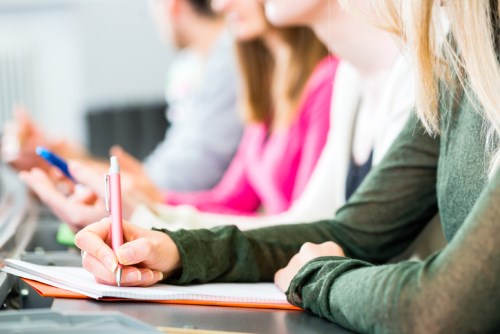 From 2020, Queensland's high school students will join the rest of the country in receiving Australian Tertiary Admissions Ranks (ATAR) when the state ditches the Overall Position (OP) score.
The OP, which has been in place since 1992, has been the main method of determining tertiary entrance in the state. However, the decision to axe it was made following a 2015 review of the scheme by the Australian Council for Educational Research (ACER).
To prepare for the new system, about 20,000 Year 11 students at 264 schools underwent external assessment trials in May and June 2017. This involved externally set and graded assessments in chemistry, English, geography, maths and modern history.
Reforms to the current system include a new senior assessment model that combines school-based assessment with external assessment.
There will be new processes to strengthen the quality and comparability of school-based assessment, and the Overall Position (OP) tertiary entrance rank will be replaced with an Australian Tertiary Admission Rank (ATAR) that will recognise a broader range of learning than the OP.
The first students to receive an ATAR will graduate from Year 12 in 2020 and seek entry to tertiary courses commencing from 2021.
Griffith University academic registrar Kathy Grgic told The Brisbane Times that Queensland's Year 12 students would be looked at "in a more equitable way" when they applied for courses interstate.
"That is one of the advantages for universities because where we have quite high-demand courses it allows us to put applicants in a much finer-grained order of merit," Grgic told The Brisbane Times.
"It is a lot more helpful than the OP, which is much broader-reading [and] had a lot of students clumping on particular numbers and it was a lot harder to develop a consistent order of merit."