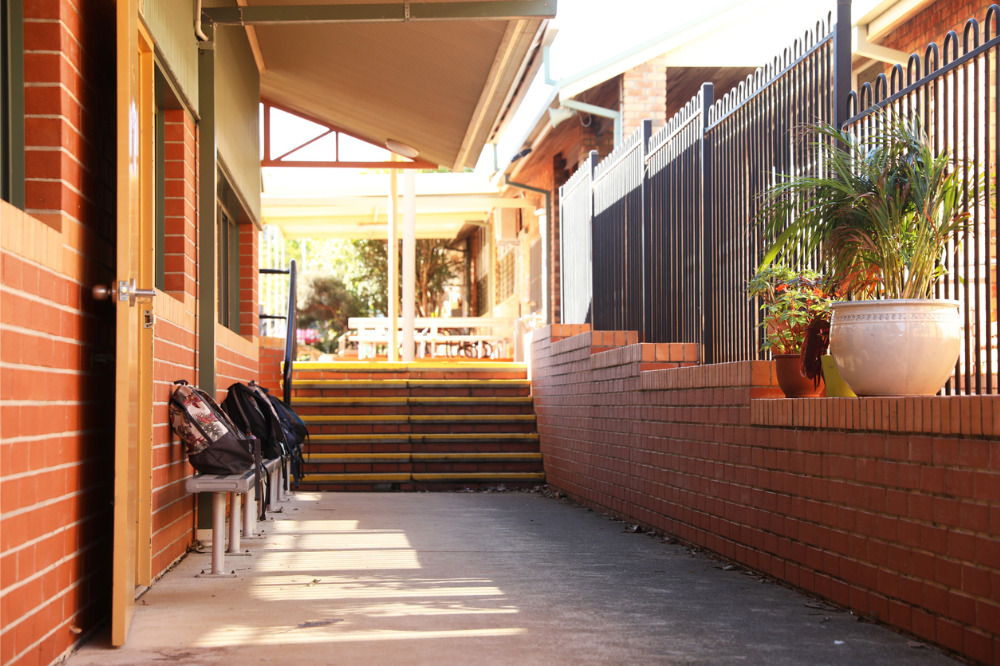 The state's schools will undergo a staggered return from next week, Premier Annastacia Palaszczuk has announced.
Under the plan, Kindergarten, Prep, Year 1 and Years 11 and 12 will return to school on May 11, and if all goes well, all students will be back at school from May 25.
Federal Education Minister Dan Tehan said the announcement is particularly good news for vulnerable, poor, remote and Indigenous students.
"They are the ones whose education suffers the most from remote learning," Minister Tehan said.
Premier Palaszczuk said the decision to let early years and senior classes resume schooling recognises that these students are "at the most important junctures" of their education.
"A sensible, gradual return is only possible because of the state's success in slowing the spread of COVID-19," she said.
"Compare what has happened in this state to what has happened in other parts of the world and Queensland can be very proud. It's only because of these good results we are able to once again lead the progress on the road to recovery".
Chief Health Officer Dr Jeanette Young said Queensland's early response to confronting the pandemic was now paying dividends.
"You only have to look at what we were dealing with prior to the school holidays with what we have now to appreciate why Queensland is in the strong position it is," Dr Young said.
'We have listened to Queensland's parents'
Queensland's Education Minister, Grace Grace, said the government's plan has been endorsed by the independent and Catholic school sector as well as the state's principals and teachers.
"Most of all, we have listened to Queensland parents who have done such an incredible job for their children supporting them through home learning," Minister Grace said.
"I think we all appreciate our teachers and school staff like never before, and their health and safety remains paramount. When students begin to return to school, our schools remain safe and hygienic environments for the teachers and staff who will be in the workplace".
Social distancing measures to protect adults at schools will include barring sick students and staff from attending school, maintaining the 1.5 metre rule for adults, a ban on groups gathering in and around schools and parents using "stop, drop and go" options rather than walking children into school grounds.
Strict personal hygiene protocols will also remain in place, including the cleaning of high touch surfaces such as desks and door handles, will remain in place.
The Premier said no-one is forgetting we are still in the midst of a global pandemic.
"Thankfully Queensland has done better than most and that's something we can all be proud of".
'Significant logistical issues' expected
While the Premier's announcement has been welcomed by some, the Queensland Teachers Union (QTU) said the 11 May return date for P-1 and 11-12 chosen by the government creates "significant logistical issues" for schools.
The union is seeing particular challenges around balancing ongoing learning at home for Years 2-10 and preparing for the return of the Premier's designated four year levels while continuing to support remote learning for the majority of students.
There are also concerns about how to continue supporting the students of essential workers and vulnerable students who will also continue at school.
"The return to school on 11 May will involve another massive effort by teachers and principals just a couple of weeks after the last set of changes," Bates told The Educator.
"Multi-age classes and small school generally, present real challenges for managing social distancing measures with low numbers of staff to share the burden and multiple competing expectations".
Bates pointed out that many small schools are split P-3 and 4-6 or similar resulting in a need to simultaneously teach face-to-face and maintain remote learning for other students
"The QTU acknowledges that the government plan has been signed off by the Chief Health Officer and will meet with Dr Young today to discuss the health and safety expectations of schools further," he said.
Bates said the union has reserved its judgement in respect of the government's plan pending further discussions with member representatives, the Chief Health Officer and the Department of Education during this week.