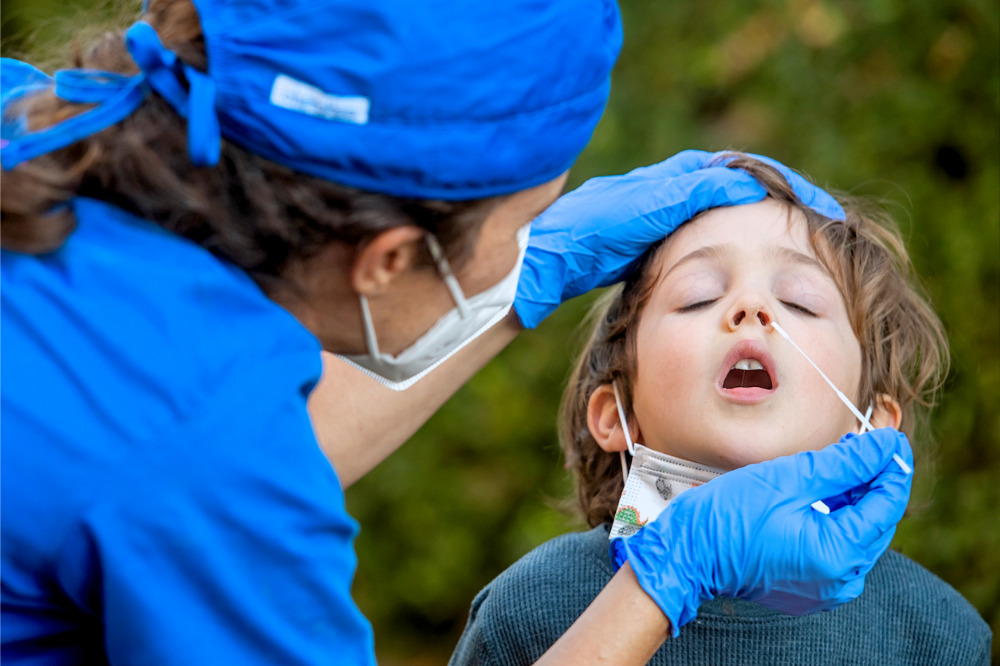 Screening students with rapid antigen testing before school starts works just as well as quarantining an entire class if a student tests positive to the COVID-19 virus, new Doherty Institute modelling shows.
The method, tabled at the National Cabinet on Friday last week before being outlined in the new Doherty Institute modelling published on Monday, comes as NSW and Victoria announce plans to regularly screen students for the virus before face-to-face classes begin.
The Institute's modelling found that the "test to stay" approach resulted on average in just one more infection in primary schools, and six fewer in secondary schools.
"Twice weekly testing of students markedly increases the chances of nipping an outbreak in the bud," the modellers said.
"There is a small increase in average school days lost because we are looking harder for infections and so detect asymptomatic individuals, but far fewer large outbreaks. If symptomatic students are diagnosed and sent home early, on average only tens of teaching days will be lost per incursion."
The Doherty Institute said that in addition to limiting outbreaks as face-to-face learning resumes, these findings are consistent with a real-world study comparing quarantine measures for school children with a "test to stay" approach in the UK.