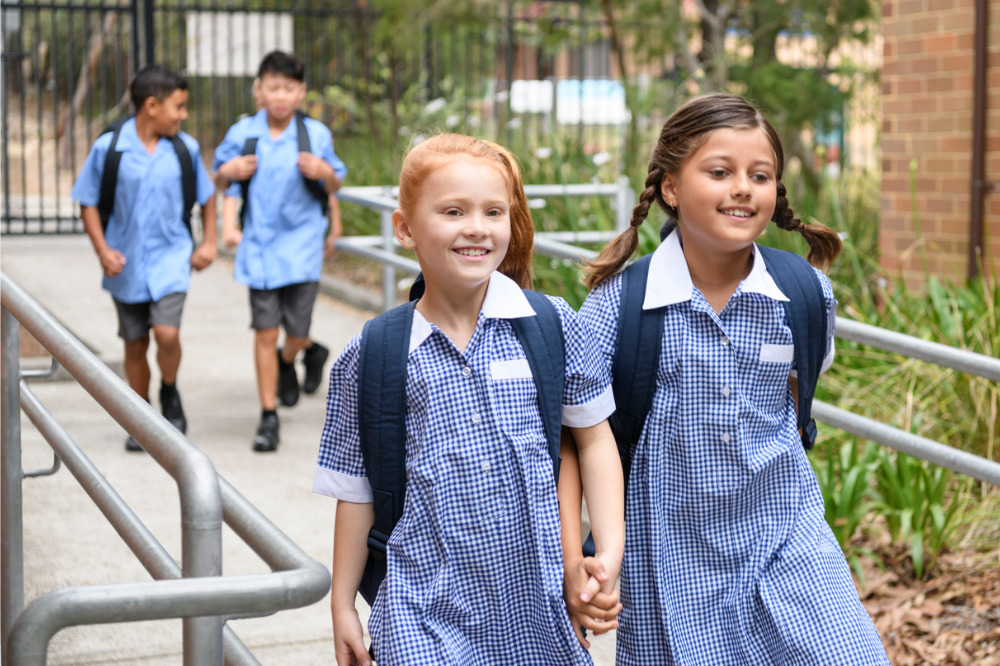 The NSW Government recently announced the easing of more restrictions in the state's public school system, relieving school communities who have been struggling through the extended lockdown.
On Tuesday, the government announced that from November 8, fully vaccinated students will get to enjoy additional activities on school grounds, such as extra-curricular events, some music classes and bands, day excursions and outdoor assemblies and presentations.
Under NSW Health's Covid-Safe guidelines, the activities must maintain cohorts and be done in line with all COVID-safe settings in schools.
The government also announced that, effective immediately, fully vaccinated families will no longer need to isolate for 14 days if their child is identified as a close COVID-19 contact at school.
One parent will be designated as the child's primary carer during the isolation period and will be able to leave the household on the condition they avoid high-risk settings, such as hospitals and nursing homes. The remainder of the family will be able to go about their daily business, without the need to isolate.
Minister for Education Sarah Mitchell said easing of restrictions for school communities allow students, staff and parents with "as much normality as possible".
"Schools' stringent safety measures remain in place, including vaccinations of all adults on site, cohorting, cleaning, mask wearing and ensuring appropriate ventilation," Minister Mitchell said.
"Importantly all adults on site during school hours, including staff and visitors, must be fully vaccinated and wear masks to be allowed on school site."
Principals are largely optimistic about the easing of restrictions.
NSW Secondary Principals' Council president, Craig Petersen, said that while there has been concern from members about the increased incidence of COVID impacting on school operations, this was to be expected, given the prevalence of COVID in the community.
"The updated Level 3 restrictions under which all schools will operate for the remainder of the year make include some minor adjustments, such as the provision of outdoor assemblies and excursions and the return of school sport, but other elements, such as mandatory masks for all staff and students in Year 7 and above and cohorting, where practicable, continue," he told The Educator.