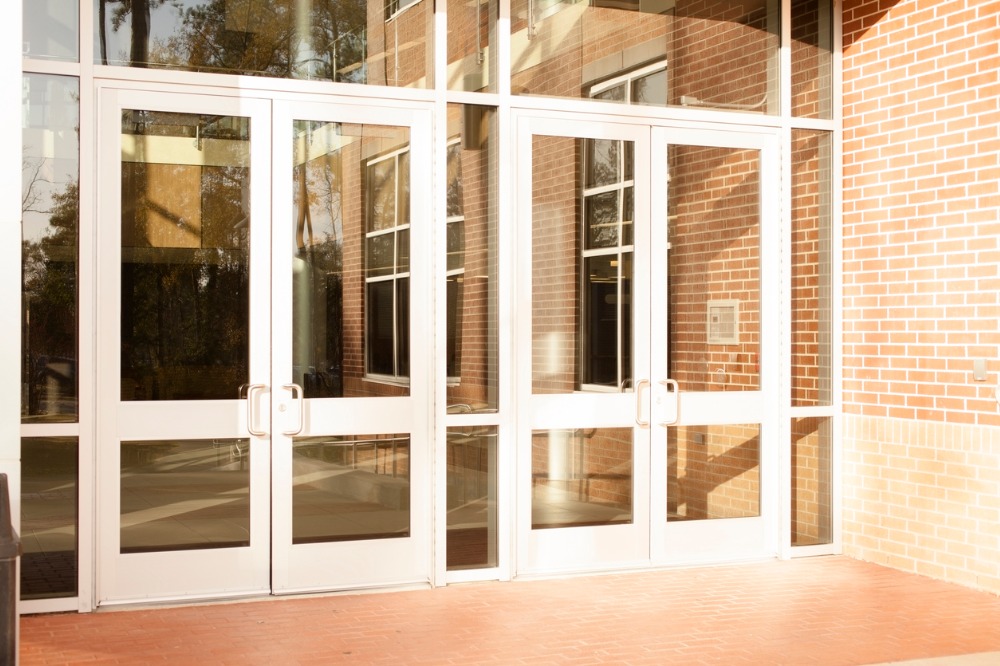 The current case to reopen schools to all students is a high-risk strategy according to a new research review released on Tuesday.
Dr Adele Schmidt – a research officer for the Independent Education Union of Australia – Queensland and Northern Territory (IEUA-QNT) branch – analysed the long-standing and peer-reviewed research regarding how readily students can spread a disease.
She says current calls for schools to reopen "ignored" established research regarding the potential for students to infect scores of contacts with a disease in a given day.
"So much is still unknown about this disease and a shift back to 'business as usual' in our schools is a fraught and dangerous one," Dr Schmidt said.
"The advice to return to school relies on claims that have not been well tested nor peer-reviewed about the infectivity of COVID-19 in students and students themselves as infection agents".
Dr Schmidt highlighted the findings of a 2006 American study of influenza transmission in a model township of ~10,000 people, segregated into age groups based on data compiled from the 2000 United States census.
The researchers paid particular attention to the role of children and young people – and their day-to-day interactions in schools and other social venues – in the spread of disease.
"The study found that although children and teenagers comprised only 29% of the population, they accounted for up to 59% of infectious contacts given their typical contact with scores of others each day," Dr Schmidt said.
"In applying the findings of the research to the current pandemic, it is important to note that the likelihood of disease transmission during any given social interaction is also influenced by factors such as infectivity of the pathogen and susceptibility of participants in that interaction".
Opening up the floodgates?
The release of Dr Schmidt's study coincides with a $13bn offer by the Federal Government for Catholic and Independent schools to resume face-to-face teaching by June 1.
To get the first half of the funding, they must show that their boards agree that their schools will be physically be open by June 1. The second half of the funding flows if 50% of more of students are behind desks by that date.
However, some education ministers are concerned that the Federal Government is acting prematurely in asking students and staff to return to the classroom, particularly when their medical experts are opposed to the idea.
On Sunday, Victoria's Education Minister, James Merlino, said the vast majority of students in Victoria are learning from home because that is the advice from medical health experts.
"Let me be very clear, particularly to the federal government who do not run any schools, we will only transition back to face-to-face teaching for all students when that is the advice of the Victorian Chief Health Officer. Not a moment before," Merlino wrote on Twitter on Sunday.
"What we are doing in combating this pandemic is working. But the situation is very fragile. A move back too early could see a spike in cases and a need to reimpose any restrictions we may have eased".
Existing data on NSW schools 'very limited'
Dr Schmidt said while early data on transmission of COVID-19 in NSW schools would appear to confirm that transmission among children is less common than for influenza – there is not yet robust data on virulence of the coronavirus in question.
"The NSW data is very limited and is based on the interactions of students and staff from just 10 high schools and five primary schools taking place after 23 March 2020, when students had already started to withdraw from schools in significant numbers," she said.
"This means the study did not examine disease transmission as it would occur in the normal day-to-day activities of schools".
Dr Schmidt referred to a recent presentation from Professor Raina MacIntyre – an expert on respiratory transmissible viral infections – who said that children infected with a coronavirus may transmit the infection even when asymptomatic and that the period during which they may infect others appears to be prolonged.
"Professor MacIntyre also notes that we do not yet have sufficient data to make conclusions about child-child or child-adult transmission rates," she said.
"Evidence from New Zealand shows that high rates of COVID-19 transmission can occur in schools. In fact, one of New Zealand's most significant infection clusters (93 cases) is linked to a single school – Marist College in Auckland".
Dr Schmidt pointed to an alert overnight from the British Government as to what appears to be the potential emergence of a coronavirus-related syndrome in children.
"This is a significant and very worrying development which only adds to the case for schools to remain closed to the majority of students".