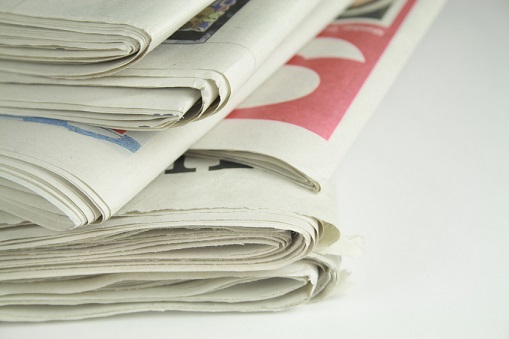 A new report has highlighted the increasing need for young people to become better educated about news media and how they engage with it.
The report, titled: 'News and Australian Children: How Young People Access, Perceive and are Affected by the News', was released today by
Western Sydney University
, Queensland University of Technology and Crinkling News – the only national newspaper for young Australians.
The researchers found that while young people are consuming an abundance of news, many are not critiquing it or considering the source of the story to verify whether or not it is factual.
Among the most alarming statistics from the survey, which involved 1,000 Australians aged 8-16, was that 43% of kids and 23% of teens don't know if they can tell a fake news story from a real one.
At the same time, 54% of young people hardly ever, or never, check whether news stories found on the internet are true
In what is likely to be a call to action for schools, the report found that just one in five had school lessons in the past year to help them work out if news stories were true and could be trusted (20%).
The report's lead authors are Dr Tanya Notley, senior researcher with the Institute for Culture and Society at Western Sydney University and associate professor Michael Dezuanni, associate director of the Digital Media Research Centre at QUT in Brisbane.
"This is vitally important work – the first of its kind in Australia – and I applaud the efforts of my colleagues at WSU and QUT," said Peter Fray, professor of journalism practice at the
University of Technology Sydney
.
"Our kids are growing up in a very different media landscape. We can see that an alarming low number of young people are checking on the validity of stories online and that they don't know how to differentiate between fake and real news."
Fray said schools need to start ensuring that students are equipped with the skills needed to identify reliable news sources, and determine what's fake news and what's real.
Saffron Howden, editor of Crinkling News, said the report underpins the need for a national focus on media literacy for children.
"This report represents an opportunity to improve young people's understanding of how media works, to develop their critical thinking skills, and to teach them how to filter information to identify what's accurate," Howden said.
"It also shows that kids and teens feel under-represented in the media, with little news out there relevant to them. We're behind the rest of the world in addressing this. We need to catch up to help the next generation become informed and engaged citizens."
Related stories:
School unveils journalism subject for students
Capabilities, not skills, keep us ahead of the machines