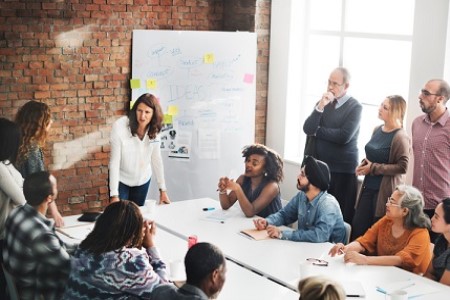 Adapting to changes in curriculum and funding was the top challenge identified by education leaders who took part in The Educator's annual survey of the sector. Respondents also named keeping up with new teaching methods and increasing enrolment numbers as key concerns.
Meeting the needs of 21st-century learners was the driving force behind many of the challenges school leaders are currently grappling with, from implementing a school-wide digital curriculum to transitioning from blended to personalised learning.
The challenges
Staying relevant amidst rapid changes remains a prominent challenge for Australian schools.
According to survey respondents, who gave it a score of 4.13 out of 5, adapting to government and regulatory changes to curriculum and funding is the primary challenge their schools will face in 2019. School leaders in NSW expect these changes to intensify in the latter half of 2019 on the back of the NSW Curriculum review.
Not surprisingly, several respondents felt regulatory changes are out of touch with day-to-day realities.
"Government changes are not reflective of what is really needed," one respondent said.
"Governments need to listen to the coalface. Put a learning assistant in each classroom instead of introducing new changes."
Another respondent believes government changes are "getting more hostile to Christian schools".
2019-2020 objectives
Looking at the year ahead, 18% of school leaders said investing in training and development is their top priority over the next 12 months.
A slightly smaller percentage (14%) said their top priority will be working with other education providers to improve their operations and quality of education, while 13% will be looking to develop partnerships with other universities or local artists to create collaborative learning opportunities for students.
As technology advances at warp speed, school leaders also find themselves needing to update their school's facilities and systems; 10% of respondents said improving or acquiring new facilities and equipment was their top priority for the year ahead, while 9% planned to invest in new ICT infrastructures.
Just 5% of respondents said they planned to focus primarily on making people aware of their school's offering via expanded marketing and communication effort.
Realising they can't carry out their plans on their own, 10% of school leaders said they would consider engaging external consultants for specialist advice on achieving their business objectives, while 7% said they planned to hire more teaching and aid staff.
The full version of this story is featured in The Educator's 5.1 issue magazine, which hit desks this week.