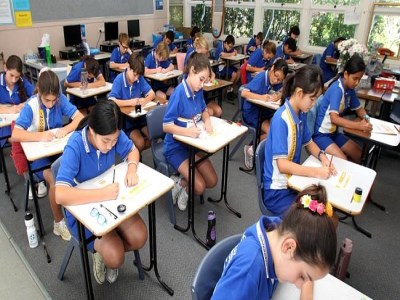 A review of the Independent Public Schools (IPS) initiative for Western Australia's schools warns that the policy is worsening inequality and reinforcing a two-tiered system.
The report – by the Education and Health Standing Committee – made 21 recommendations and outlined 43 findings regarding the initiative, which has been introduced in 34 WA schools.
However, a review of the policy was launched by the Education and Health Standing Committee after teachers and parents raised concerns that it may be having a negative impact on students – particularly those with special needs.
"The IPS initiative has exacerbated existing inequalities in the public education system, both perceived and actual, reinforcing a 'two‐tiered system'," the report stated, adding that it was also yet to find any academic benefit of the IPS initiative.
"It's also too early to tell whether the IPS initiative has created the conditions which will lead to improved student outcomes in the future."
The Federal Government says its $70m IPS initiative is in response to the growing demand for greater school autonomy and flexibility, which builds on current developments across the states to help schools become more autonomous and independent if they so choose.
While the IPS initiative has come under fire from public school advocates in several states, some principals are seeing benefits as a result of bringing their schools into the IPS initiative.
Trinity Beach State School
, located in northern Queensland, is offering a new range of innovative teaching and learning opportunities.
The school's principal,
Mark Allen
, told
The Educator
the IPS model's "significant benefits" for principals seeking greater innovation inspired him to make his school a part of the program.
"The IPS model will benefit our children in that we will now have greater autonomy to source programs and strengthen partnerships. It's an auspicious time," Allen told
The Educator
.
Last year,
research
conducted by professor Brian Caldwell from the University of Melbourne suggested that school autonomy was improving opportunities and learning outcomes for students.
The Association of Heads of Independent Schools of Australia (AHISA) welcomed the research, saying it was evidence that the IPS initiative was "empowering local communities to have a positive impact on student achievement".
'Worth noting is that principals of these schools report that autonomy does not preclude collaboration and collegiality to support improvement. This is also the experience of members of AHISA," AHISA's then-national chair, Phillip Heath, told
The Educator
.
"AHISA welcomes the priority the Australian Government places on school autonomy as a driver of educational reform. However, given the importance of the role of the principal in ensuring autonomy leads to student gains, it is vital that policy is informed by a broad and deep understanding of autonomous school leadership."