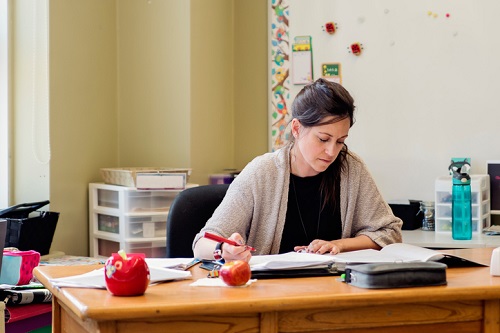 Next month, the Organisation for Economic Co-operation and Development (OECD) will release a report that reveals how secondary school leaders around the world feel about their job.
The Teaching and Learning International Survey (TALIS) report will be followed by a survey released by the Australian Council for Educational Research in September, which will focus on the data from Australia.
TALIS enables participating countries to identify other countries facing similar challenges, analyse their results and learn from other policy approaches.
The previous TALIS found that 98% of Australian principals report high job satisfaction, and 94% believe the advantages of the profession outweigh the disadvantages. However, just 39% of Australian teachers feel that the profession is valued in society, compared to the global average of 31%. Still, 90% of Australian teachers reported high job satisfaction. The global average was 91%.
Reports show that more than 30% of Australian teachers leave within their first five years in the role, and according to dozens of submissions made to a federal inquiry, this issue is being compounded by a lack of support and respect for the profession.
The federal inquiry into the Status of the teaching profession was launched in November last year by the House Standing Committee on Employment, Education to examine ways in which to lift the status of the teaching profession.
In particular, the inquiry is looking at opportunities to improve outcomes in teacher retention, the provision of support platforms, lower workloads and increasing the attractiveness of the profession for aspiring teachers.
"We need to be looking at why fewer people want to go into the teaching profession," Dr Tony Loughland, academic director of professional experience in the School of Education at UNSW, said.
"The ATAR is a demand-driven system. For example, the higher demand in law and medicine, the higher the ATAR. So, to look deeper into this would be useful."
And Dr Loughland isn't convinced that teacher pay is the reason behind the slump in teacher applications.
"Relatively speaking, teachers are fairly well paid in Australia, so we can't say that remuneration alone is the issue – it's the status of the teaching profession," he said.
"We seem to have a lower status than in Finland, Singapore or China. We need to do something to change that perception of teaching."