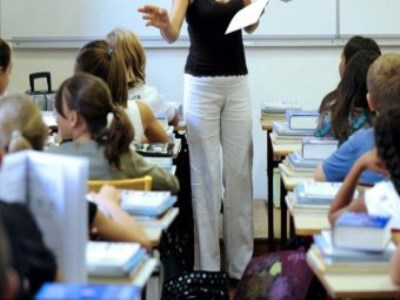 A newly released report has urged teachers to improve evidence-based approaches to teaching in the classroom.
The Productivity Commission report – titled: National Education Evidence Base –warned that while per-student funding has increased over the past decade, student outcomes are not improving.
"Simply creating evidence about what works best is not enough. Building understanding of how best to go about implementing best practice on the ground is as important as evaluating what works best," the report stated.
"Evidence only leads to improved education outcomes if it is influential in changing the behaviour of decision makers. Educators need to know how they can adopt and adapt the evidence into their practices."
However, there are mounting concerns that evidence does not sufficiently impact decision making
The report's authors said that this has prompted research on how to translate evidence in to policy and practice.
Efforts are currently underway in the US and UK to fund research into ways that schools can be engaged and supported in their "adoption and adaption" of evidence-based practices that work.
"Partnerships with research institutions, schools and the teaching professions play an important role in this process," the report stated.
The report comes as a new partnership was announced between the Australian Institute for Teaching and School Leadership (AITSL) and Evidence for Learning.
The partnership aims to create new evidence-based feedback resources for schools which will foster greater communication and outcomes between both teachers and students.
Federal Education Minister, Simon Birmingham, said the new feedback resources bring an important focus to the techniques and strategies being used to support students in class.
"It's widely acknowledged that the most important in-classroom factor that can help student performance is our teachers, and we want to ensure teachers have the right resources at their fingertips," Birmingham said in a statement.
"I'm pleased to see AITSL has brought together easy-to-use materials on effective feedback and the leading research on the topic, especially as we know high-quality feedback can improve student learning by up to eight months."
However, while encouraging steps are being made, the Productivity Commission report called for "a National Education Evaluation Agreement" in Australia's federated system, saying the funding and delivery of education services are dispersed between the tiers of government.
"In this fragmented operating environment it is important that all governments commit to implementation to get the maximum benefits from the bottom-up approach," the report said.
"Policy makers, researchers, and educators should view the bottom-up approach through the lens of how to go about improving outcomes rather than through the top-down perspective of informing judgements about their performance."
The report said that, in this way, incentives are created for all stakeholders to embrace and engage with the evidence-based approach.
"Therefore, it is desirable to decouple the implementation of the bottom-up approach from the focus on performance monitoring, benchmarking, and accountability [top-down approach]."