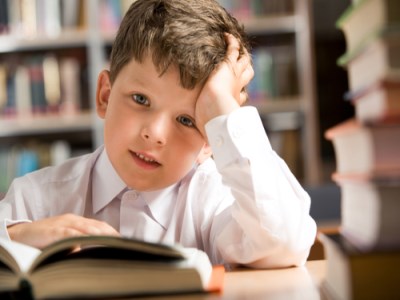 According to new research out of
Monash University
, there is a direct link between parents' aspirations for their children and their academic success.
Released on Tuesday, the study – commissioned by the Australian Scholarships Group and Monash University – was based on the perceptions of 1,900 parents about education.
The data showed that 95% of private school parents discussed higher education with their child, compared with 91% in Catholic schools and 89% in state schools.
"Parents of children attending private schools generally have higher aspirations for their children ... It can be concluded that these aspirations reflect an expectation by private school parents for a 'return on investment'," the report stated.
The report also noted the role played by ethnicity in parents' expectations towards their child's learning outcomes.
Parents from Chinese, Sri Lankan and "other European and other Asian" backgrounds were found to have higher aspirations for their child's education than Anglo-Saxon parents.
The report's co-author, Dr Shane Phillipson, an associate professor at Monash University's education faculty, said parents made "significant decisions" about their child's education based on their family's values, traditions and beliefs.
"In Hong Kong there is a culture of learning that pervades everything. The children grow up knowing that academic achievement is important and that continues on right through their education," Phillipson told
The Age
.
According to the research, fathers had "a more idealistic" view of their child's academic ability compared with mothers, who were more realistic.
Parents were more likely to remind their sons to do homework, believing boys were more distracted at school.
In terms of finances, 87% of parents said they needed more money to support their child's education. Almost 30% of parents said they needed to work two jobs to support their child's education.
Australian Scholarships Group (ASG) helps state, private and Catholic school parents plan for the cost of their child's education from early years through to tertiary studies.
ASG chief executive, John Velegrinis,​ said parents' voice on education was often drowned beneath policy and funding decisions based on testing students, teachers and schools.
"We never hear the voice of the parents, who are the most important stakeholder of the group," Velegrinis told
The Age
.
Independent Schools Victoria
chief executive,
Michelle Green
, said the study's findings were not surprising "given the commitment to education shown by parents who often make significant financial sacrifices to send their children to an independent school".
Catholic Education Commission (CEC) executive director, Stephen Elder, said most Catholic school parents expected their children would go to university, and they did.
"Ensuring students have the academic, social and emotional skills to achieve their goals, including acceptance into the university degree of their choice, is something Catholic schools pride themselves on," Elder said.