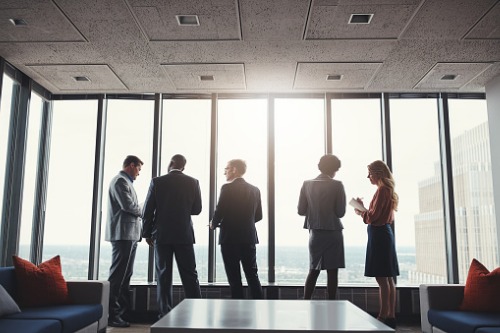 Between March and April, educators across Australia were asked to nominate the brightest young colleagues under the age of 35 who they believe are poised to become tomorrow's school leaders.
After sifting through a large number of strong nominations for the fourth time since The Educator Magazine launched in 2015, we compiled a list of 20 up and coming trailblazers.
Rising Stars sponsor, The Melbourne Graduate School of Education's (MGSE), said it was proud once again to acknowledge the successes of this year's Rising Stars.
"It is inspiring to see so many young educators providing leadership in addressing the complex educational challenges we face in the 21st century," MGSE Dean, Dr Jim Watterston, said.
"Their expertise, desire to innovate and passion for change will hold them in good stead as they pursue their careers in education."
So, without further ado, here are this year's Rising Stars:
James Burrows: Middle School Science and Maths Teacher at Pulteney Grammar School, SA
Travis Burroughs: ESTEAM learning specialist at Templestowe College, Mount Alexandra College, Bundoora College, VIC
Candice Byrnes: English teacher at Beverly Hills Girls High School, NSW
Emma Carter: Year 5 Classroom Teacher at The Scots School Albury, NSW
Mark Dowley: Director of Staff Development Brighton Grammar School, VIC
Carly Dunn: Teacher at Gralee SSP, NSW
Carly Easterbrook: Teacher and Year Patron at Masada College, NSW
Katie Frampton: Technology and Applied Science Teacher at Iona Presentation College, WA
Georgia Gibbons: Junior School Teacher at Canterbury College, QLD
Michael Ha: Director of Digital Innovation at Hillcrest Christian College, QLD
Troy Hosler: Assistant principal at Nowra Public School, NSW
Eleni Kyritsis: Junior School Curriculum and Innovation Teacher at Strathcona Baptist Girls Grammar School, VIC
Matt Meyers: National Digital Learning Manager at SEDA Group
Ben Omizzolo: Leading Teacher, Student Voice and Agency at Whittlesea Secondary College, VIC
Danielle O'Leary: Head of Humanities / Senior Geography Teacher at Beaconhills College, VIC
Joshua Pacek: Classroom Teacher/Innovation & Learning Design Teacher at Bethany Lutheran Primary School, QLD
Jessie Shipp: Teacher / Instructional Leader HPE / Duke of Ed Coordinator at Braemar College, VIC
Ric Thorpe: Director at Ranges TEC
Annie Van Homrigh: Dean of Innovation at St Patrick's College Townsville, QLD
Dani Worlley: Director of Learning and Learning Enhancement Coordinator at The Good Shepherd Lutheran Primary School, VIC
The Rising Stars' profiles will be contained in the upcoming 5.2 issue of The Educator Magazine, which is due to hit desks in June.