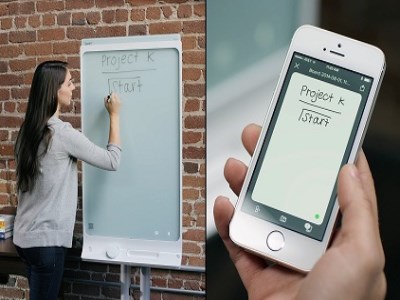 At a time of unprecedented digital disruption, technology is pervading just about every aspect of learning by transforming classrooms into interactive, connected and engaging environments.
A big challenge for educators is choosing a meaningful device which will enhance the learning that's happening in their classrooms.
SMART Technologies has risen to this challenge, unveiling Smart kapp, an interactive Smart Board that allows students to use their devices to directly link up with what the teacher is writing on the board.
Ricky Butler, Smart Technologies' regional manager of Asia Pacific, told
The Educator
the simplicity of the device is one of its best features, likening it to a digital flipchart.
"This offers students and teachers a device to complement existing and emerging technologies that are coming into classrooms," Butler said, adding that over 50% of classrooms in Australia already use a SMART Technologies product.
Having been around for over 27 years, the organisation is perhaps best known in schools for supplying most of the interactive Smart Boards that have replaced the traditional blackboard.
Butler said the SMART kapp board is a plug-and-play device that is used the same way as its predecessor but allows the user to capture, show and share in real time on students' laptops, tablets and mobile phones.
"In a classroom environment where students are now very much into bringing their own device, this allows the teacher to be able to push the content being written on the white board out to the students in real time," Butler said.
"How this changes a classroom element is that the teacher now has full collaboration and real-time content engagement with their students."
Any Android or iOS device can be used to synch with the SMART kapp by Bluetooth, allowing the teacher to communicate whatever they want with their class, such as notes, an agenda or a wrap-up of homework duties for the week.
"If the teacher decides to rub the content out with a dry eraser and start again, the changes will automatically be reflected on the students' device as that's happening," Butler explained.
"What we now have is a product where we no longer require the paper flipcharts or the traditional whiteboards. We now have it all in one real time environment, and that is the simplicity of this device.
"We have taken our 27 years of experience as a traditional whiteboard manufacturer and supplier into consideration, and believe that through the introduction of SMART kapp, we are going to revolutionise the classroom."