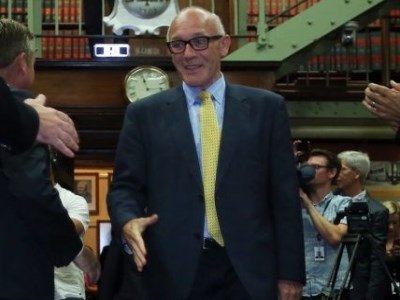 The Safe Schools program is once again under threat, after the NSW Parliament debated whether or not to scrap it yesterday afternoon.
The debate was triggered after Liberal MP, Damien Tudehope, presented a petition signed by 17,000 members of Australia's Chinese community, which urged parliament to abolish the program.
Tudehope slammed the program as a "Trojan horse for far-left extremists", adding that its content was dangerous to children.
"No one wants their child to be bullied … but the issue is not about bullying, it's about the content of this program and the manner in which it is being imposed," he said.
"At its best, this program is a profoundly misguided attempt to socially engineer a generation of vulnerable young children, force-feeding them to a world view where gender does not exist.
"At its worst it is nothing more than a recruitment drive for the impressionable left."
In March, a review into the program was conducted by Professor Bill Louden, Emeritus Professor of Education at the University of Western Australia. While the program was retained, the review recommended greater government and parental oversight.
Federal Education Minister,
Simon Birmingham
, supported the findings, saying that parents should have confidence in what is taught in a school and receive clear information, "especially about potentially contentious issues".
"Parents should have a right to withdraw their child from classes dealing with such matters," he added.
It has been rumoured that an 'opt-in' method is being considered by the NSW Government, which would require parents to sign up to the classes, instead of the current arrangement giving them the opportunity to withdraw their children if they object.
However, NSW Education Minister,
Adrian Piccoli
, said the state would continue to operate within the revised federal guidelines for the Safe Schools program, which stipulated parental consent was required.
He added that it was it was up to individual schools to decide whether and how to use the program's resources.
"I couldn't close that down," Piccoli said.
Ballina MP and NSW Greens education spokesperson, Tamara Smith, backed the program in a statement yesterday.
"It is astonishing that we have people petitioning NSW parliament, saying that they do not want schools to be safe for all students that attend them," she said.
"Safe Schools helps to prevent discrimination and isolation. It creates a safe space for students no matter what their sexuality is, no matter what their gender identity is, no matter what kind of family they come from."