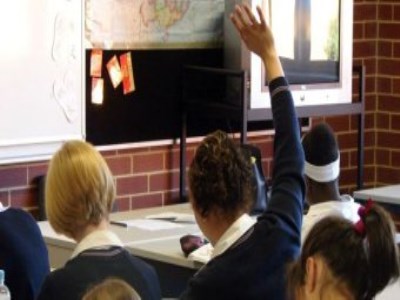 Big Brother may not be watching, but school attendance data just got a new set of eyes.
Minister for Education Christopher Pyne has announced an update to the
My School
website that includes 2014 school attendance data for both Indigenous and non-Indigenous students.
The upgrade is aimed at improving Indigenous school attendance and ensuring safer communities.
"This data release is one element of our approach to ensure the stronger focus required to keep kids in schools and ensure safer communities," Minister Pyne said.
"I am pleased that all governments have agreed to work together on additional strategies to improve Indigenous school attendance in remote schools and communities, recognising this will lead to better education outcomes."
The data, collated by the Australian Curriculum Assessment and Reporting Authority (ACARA), will be reported twice a year along with a new measure of the proportion of students attending school more than 90% of the time.
The upgrade follows a push by the Federal Government to explore ways in which attendance can be improved in Indigenous communities.
The Remote School Attendance Strategy - now operating in 73 communities - is a part of a "fresh thinking and new policies" initiative by the Abbott Government to confront the issue of truancy in regional parts of the country.
A similar program, titled
The Art of Attendance
, was designed by the NSW
Department of Education
as a way to connect with Aboriginal and Torres Strait Islander students.
Nowra high school, which participated in the pilot program, saw school attendance increase over the period of a single school term, prompting program co-ordinator Troy Lenihan to consider implementing the program in other schools across the Shoalhaven next year.
"It has been really beneficial and we have seen the positive impact the program has had," Lenihan said.
"If you're not achieving that then you're not really capturing the goal."