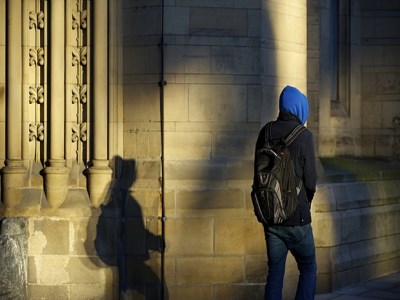 A major national data study has revealed large equity gaps in Australia's education system with around a quarter of students dropping out of school before Year 12.
The
Educational Opportunity in Australia 2015
report
, released by the Mitchell Institute today, showed that 40% of the nation's poorest 19-year-olds leave school early, compared with about 10% of the wealthiest.
According to the research, 77% of disadvantaged students attend government schools, yet total government expenditure on private schools increased 107% between 1991 and 2000.
Some public school advocates such as
Save Our Schools
(SOS) and the
Australian Education Union
(AEU) have said the imbalance in funding has contributed to an increasing trend of student disengagement from learning.
Mitchell Institute director, Dr Sara Glover, shares these concerns, saying that such a high number of students not finishing Year 12 constituted a "real cause for alarm" in a country that should be investing in its future workforce.
"This is the future workforce of Australia. If we are not equipping them well enough for that, this is a quarter of young talent wasted. For our economy, and for our future, we can't afford to do that," Glover said.
Glover added that in order to combat this issue, schools must offer students better vocational opportunities.
The report's lead author, professor Stephen Lamb, warned
"
high levels of segregation of students" were reinforcing patterns of inequality. However, he added the report would provide a better understanding of how to combat these issues.
"Through this study we can pinpoint who is missing out on the opportunities education can provide and at what stage. We can also see that it is possible for young people who are missing out to gain ground," Lamb said in a statement.
AEU federal president, Correna Haythorpe, said that the latest report was another demonstration of why needs-based Gonski funding was essential.
"While the report shows the school system is working for the majority of students, with most completing school and moving on to work, there are a "disturbingly large" number of disadvantaged students who are missing out,' Haythorpe said in a statement.
"
Malcolm Turnbull
must decide whether he will abandon Tony Abbott's cuts to Gonski and give schools the full six years of increased funding they need.
"Schools that have already got Gonski funding are using it to make a positive difference for their students, especially those in disadvantaged schools."
*The
Educational Opportunity in Australia 2015
report coincides with the start of
Gonski week
, which runs from October 26 through to November 1.